Posted by Veronica Arino on Oct 4th 2019
Have you ever wanted to get you FFL, Find out the Pros and Cons of what is involved in Getting an FFL - Myths and Facts

If you're planning to start or engage in a business that involves manufacture, importation, and selling of firearms, it is a TOP priority to go through the legal process first. Thus, securing license issued by the ATF.
FFL (Federal Firearms License) is a license issued by the Bureau of Alcohol, Tobacco, Firearms, and Explosives (ATF) that enables individuals at a company to engage in business pertaining for the manufacture, importation, and interstate/intrastate sales of firearms and ammunition. Possession of an FFL has been a legal requirement within the United States since the enactment of the Gun Control Act of 1968, as is regulated by the Code of Federal Regulations Title 27 Part 478.
The FFL is intended for companies in the business of dealing, collecting, manufacturing, and importing firearms and ammunition. Each employee of the company must be listed as a responsible person on the license issued to the company.
Businesses must submit an application to the ATF via the Federal Firearms Licensing Center (FFLC). The FFLC conducts a full review of the application and supporting materials, including fingerprint cards and photographs. If approved, an Industry Operations Investigator (IOI) from the nearest ATF office will conduct an in-person interview with the applicant to ensure Federal and State and local requirements of the licensing are being met. After the IOI submits a report approving the candidate, the FFLC completes application processing and issues a license.
FFLC charges a fee that ranges from $30 - $200 depending on the type of FFL license you are applying for. After your application has been processed and approved, it should take anywhere from 1-3 months for them to come out. After they come out you should get your FFL in the mail in about 2-4 weeks.
Getting a FFL is a good move. The best part is, with only two firearms sales, you could easily make back your money and never have to pay marked-up prices from gun stores or FFL dealer transfer fees. Instead, you'll be able to buy directly from distributors and have the firearms shipped directly to you, this can save you hundreds of dollars per gun.
Even better, you can now be the FFL Dealer, collecting transfer fees and charging a markup on your FFL firearms sales.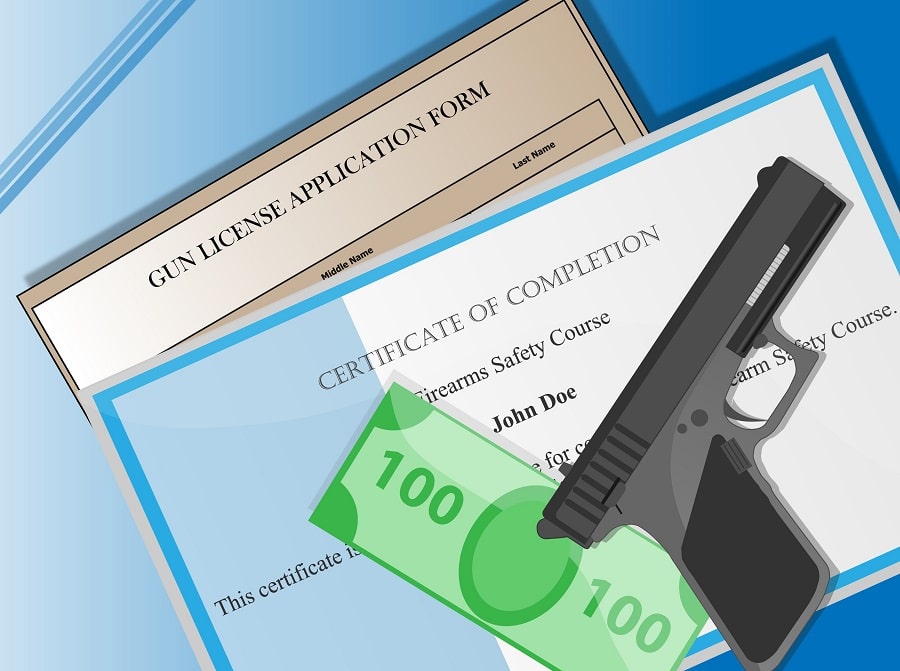 However, if you're just planning to start-up a small firearms business or couldn't afford or have no time to set up a physical store yet, don't worry because FFL isn't just limited to the big guys out there. Yes, you can get a home-based FFL under federal law, but your state may have special rules that prohibit it. For example, if you're living in an apartment building in New York City, you probably aren't going to get an FFL.
As long as your local zoning approves of you having a firearms license at the address you choose, then the ATF will give you an FFL!
Now, you may probably have heard stuff about Home-Based FFLs and probably have been discouraged or worried once or twice, but you'll never know unless you'll try.
To ease your anxiety about getting a Home-Based FFL, here are some myths we've listed straight from an actual Home-Based FFL holder:
Myth #1: You can't get a Home-Based FFL anymore.
Back in the 80's and 90's a lot of people who would get license are so-called "kitchen-table gun dealers". They sell firearms even to those who are not licensed to own one. Many "kitchen-table dealers'' have no interest in actually selling firearms, but they obtain an FFL because of the exemptions it provides from Federal requirements including background checks, waiting periods, and limits on the number of guns that can be purchased. Thus, many used this as an opportunity for illegal gun trafficking.
Because of this, rumors have been spread that the ATF stopped giving out Home-Based FFL, but it is NOT true. Up to this day, ATF is still accepting Home-Based FFL application and have not done much change in the process yet.
Myth #2: You can get a FFL for personal collection.
This is partly true, but as mentioned above, there are different types for Federal Firearms licenses. If you're an antique gun collector you'll need to get a Type 3 FFL which is for Collector of Curios and Relics. This license, also known as a C&R, is solely for adding antique (50 years or older) firearms to your personal collection of curio and relic firearms. It does not allow you to both buy and sell (for that you'd need a type 01). Also, this license has a different application form, which is explained further in the guide. The one good thing about this license is that it is only $30 to apply and $30 to renew.
Myth 3: You need to hire a company that renders their service to process your Home-Based FFL application.
You don't really need that. You can do it yourself. When you're ready to apply for a Home-Based FFL, just go directly to the ATF distribution center or give them a call (you can google the nearest ATF distribution center in your area) and order a Federal Firearms license application packet for free. It will give you all the instructions and requirements you need for the process.
The only thing not included in the instructions is you'll need to go through proper Home-Based FFL zoning. You don't need to be in commercial nor manufacturing zoning to have a Home-Based FFL. However, if you are in a residential zoned area, you'll need to work with your local zoning department to make sure that they understand that your FFL business will be a home business and that you will not be a typical storefront with regular customer traffic.
So, there you have it, you can become a licensed firearm manufacturer, dealer, and/or international arms exporter or importer at your very own home!
--------
References: