Posted by Princess Timkang on Feb 11th 2022
A Review of The Best Tactical Belts: A Guide to Choosing Which Tactical Belt Fits your Lifestyle - BlackHawk, CO Shooters, and Precise Fit EDC Tactical Belts
Tactical belts have become very popular for CCW and outdoor use. Sometimes, it can be a little bit confusing on which tactical belt to get. In this post, we will share with you some tactical belt reviews and what to look for when selecting tactical belts.
The Blackhawk Tactical Belt is our first belt. It is very rigid and it is durable. It doesn't flex much, which is good because it makes it more sturdy. The belt also comes with velcro lining on both sides, so it can be attached to other things easily. The downside to this belt is that the velcro catches a lot of lint and hair, so it needs to be cleaned regularly. Also, because it is so rigid, it can cut into your clothing or skin if you wear it for an extended period of time.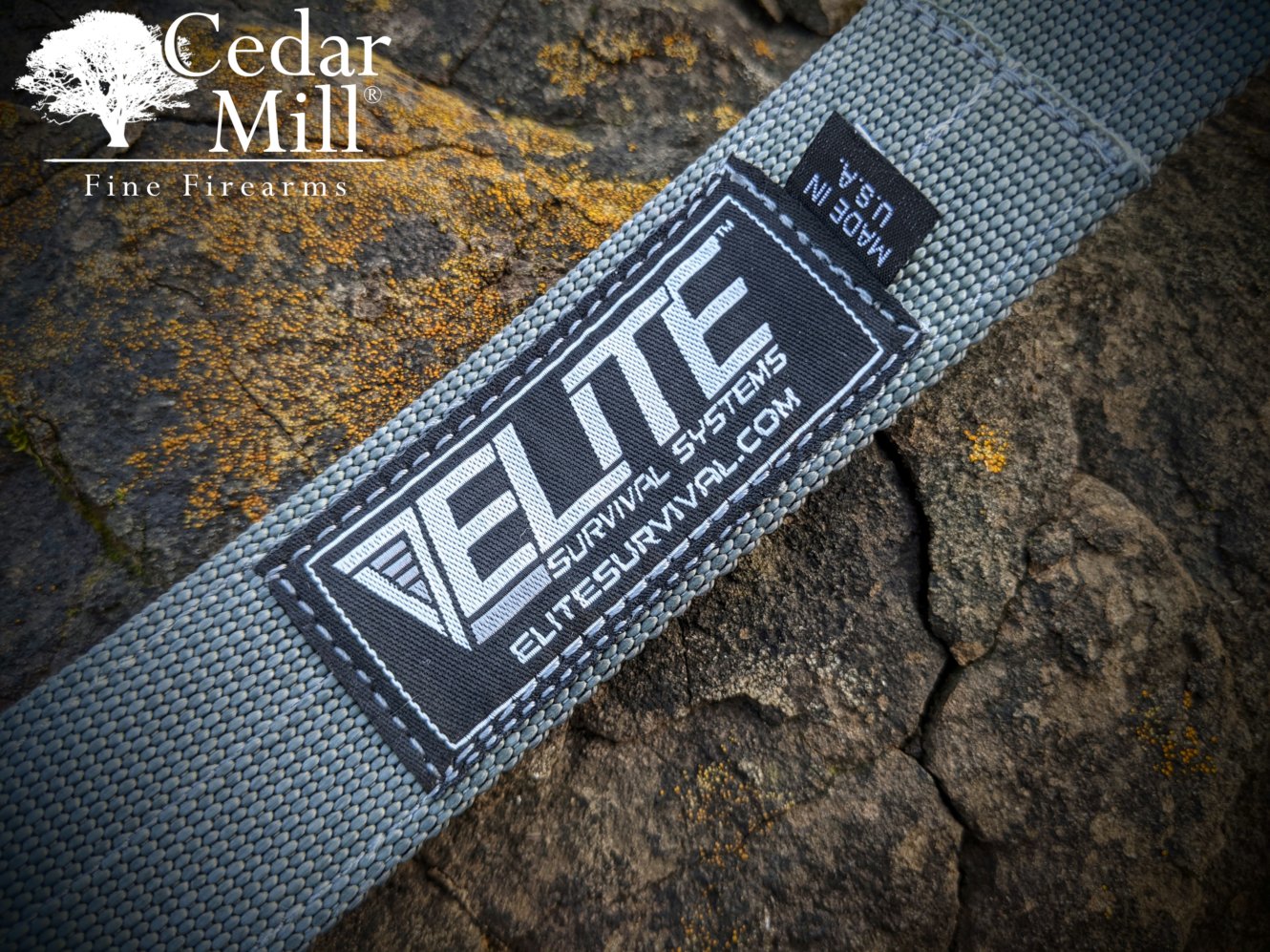 The next belt is the Elite Tactical Systems Belt with Cobra Buckle. This belt is much better than the last one. It is lighter and is just as rigid. You also have more size options with the velcro, like with the Blackhawk belt. You also have a much better clasp here. It snaps together and then pushes forward to take off. This is nice because to take it apart you have to do the opposite action of what normal force would do. You have to push it towards the other clasp to let it loose. If someone was trying to take it off, they couldn't do it by pushing it the other way.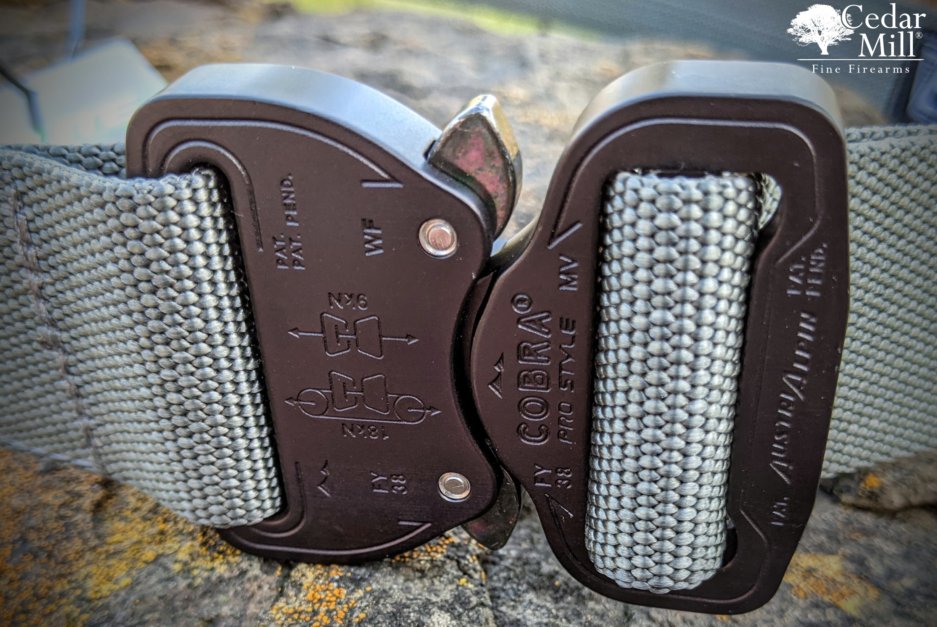 One concern for this belt is that the COBRA buckle is too large to fit through most pants. You need to disassemble the buckle, fit the nylon through, and reassemble the buckle. This process is too tedious for everyday wear. Having a belt this tedious is necessary if you need to someday depend on the belt to assist your buddy with dragging you off a battlefield.
The last belt would be the NexBelt's Titan DB Black Precise Fit EDC Belt, it's is a strong and durable belt. It is a high-quality belt that is elegant, subtle, and professional. The belt comes in a black case with the Nexbelt Nation logo on it. The belt and the case are both of very good quality. The case is also black and has a camo design.
The NexBelt has a tough rubber band to keep it together. I have to give credit to the NexBelt. The slogan is "For God and country." I am going to keep this rubber band. It is the perfect size for the rubber bands people wear around their wrists. The belt is very stiff and wants to curl until broken in. The quality is great and the attention to detail is stunning. The NexBelt's Titan DB has all the information you need is printed on it, including inch markings. It starts at 25 inches and goes up to 49 inches!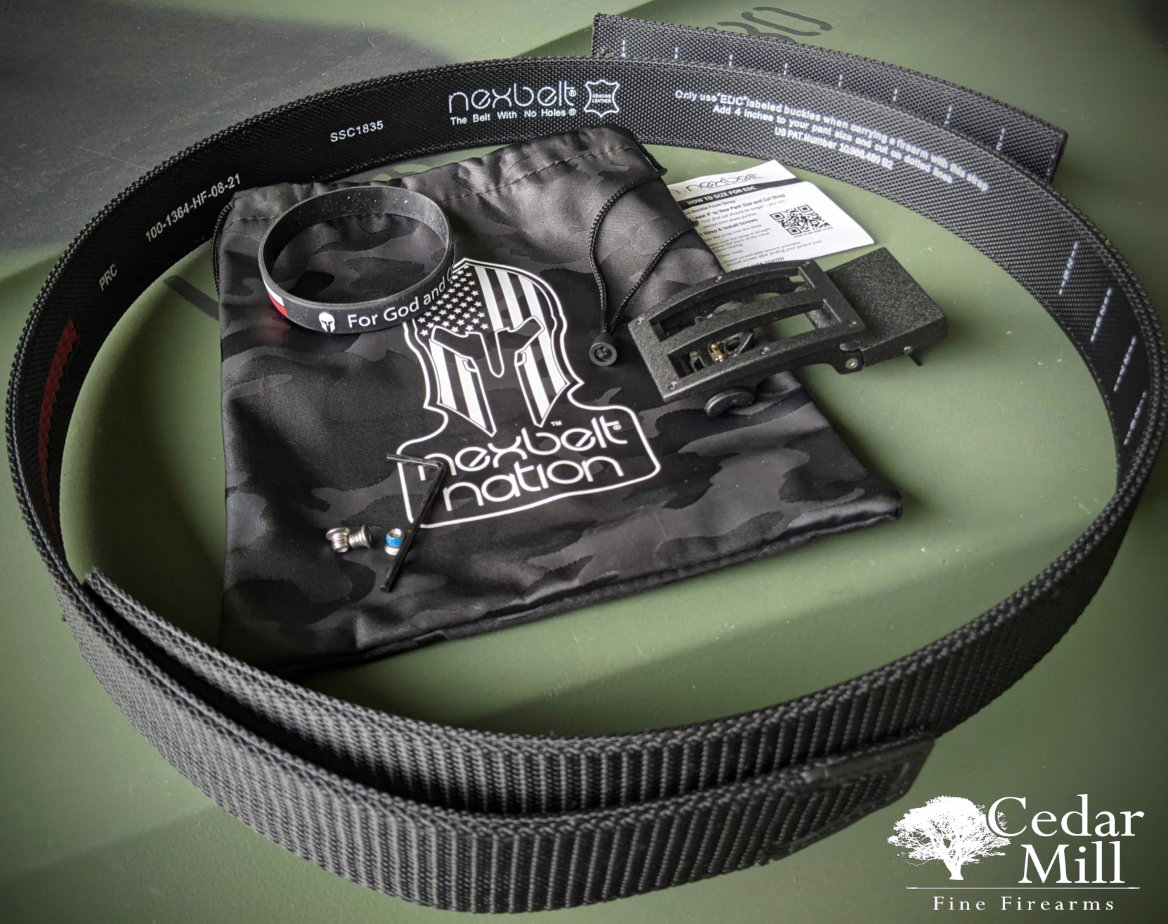 The instructions for installing the belt are easy to understand. As I work through the process, it becomes clear why the inches are printed on the back. You want to trim the belt and connect it to the clasp because there is a limited number of ratchet sizes. The instructions recommend cutting your belt 4 inches longer than your waist size. Once it is cut, you install the buckle onto the end you trimmed.
When you are cutting the belt, always cut more than you need. You can always trim it down, but once you have trimmed it and installed the buckle, you can't make the belt longer again.
These tactical belts are good for outdoor use. It just depends on what you need in a tactical belt. If you need something more affordable and lighter duty, then the Blackhawk Belt would be good for you. If you want something easy to install, the NexBelt Titan DB Precise Fit EDC Belt would be a good choice. However, if you are looking for a belt that is more durable and heavy-duty, the Elite Tactical Systems CO Shooters Belt would be the best option.