Posted by AJ Koenes on Nov 18th 2022
Deer Hunting Knives - Survival and Tactical Knives for Hunters
Knives were one of the first tools ever made by humans. Evidence proves that we have been making knife-like tools for over 2 million years. The very first knives were used for hunting and general use. From hand axes to the more specialized knives we use now, believe it or not, there hasn't been much of a drastic change in terms of design and functionality.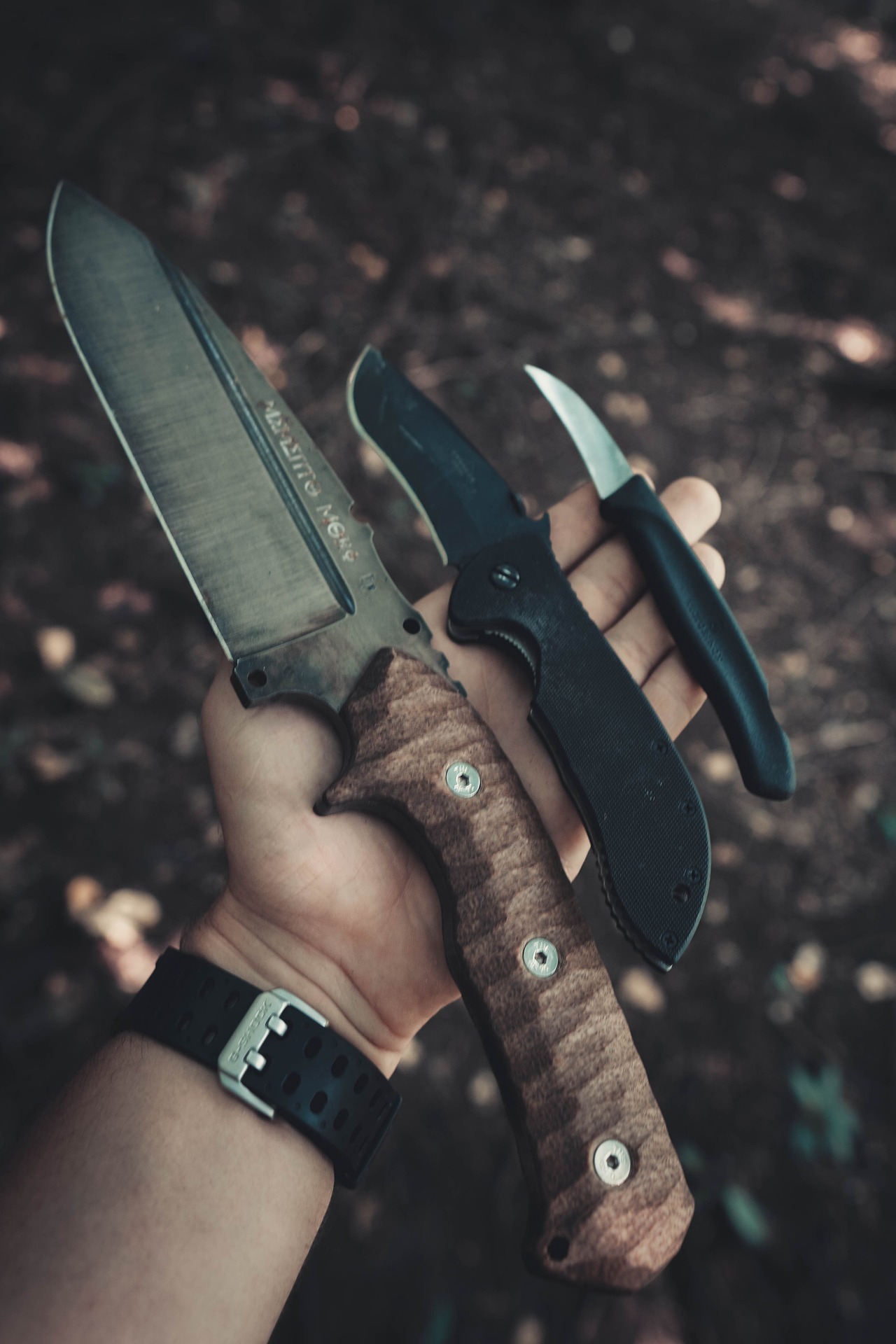 Hunting Knives by Michal Renčo from Pixabay
To begin, a knife is a tool, and just like any other tool, you need the proper tool for each job. Hunters know that the right knife can not only make their work safer, but also more efficient. This article contains all the information you need to choose which knife will be right for your next hunting trip!
The Importance Of A Good Hunting Knife
Hunting for game is a two-step process, and there is a lot that goes into harvesting an animal. Once the animal drops, the work does not end. The biggest challenge begins afterward when you are faced with the momentous task of processing your prize buck and getting it into your freezer. A major piece of gear that will ensure you accomplish this task is your hunting knife! A good knife will not only speed up the process but will also reduce the risk of damaging the meat. Not only that, a hunter needs his knives when he finds himself needing to trim a branch or cut ropes, or other general tasks that may be required. The potential uses for a knife are endless.
What Is A Good Hunting Knife?
Hunting Knives by Andrea from Pixabay
In the world of cutlery, each knife is a compromise. One knife could be ideal for one task but be useless for another. So how do you know which hunting knife is right for you? There are parameters based on which hunting knives are generally judged.
Several factors should be considered when you are looking for a hunting knife. The most important one is the material and quality of the blade. The blade should be tough, sturdy, durable, and able to handle a lot of use and abuse in the field. The blade also needs to be sharp and have a decent cutting edge. Also, make sure the knife is lightweight and easy to carry. A quality knife should feel good to use.
10 Hunting Knives You Should Consider Buying
Every person has their preference when it comes to knives. Some hunters prefer their knives to be sharper to cut through wood and meat, while others need a skinning knife that is compact. In any case, we've got you covered! Here are 10 of the best hunting knives that are ranked according to their unique characteristics.
Best Folding knife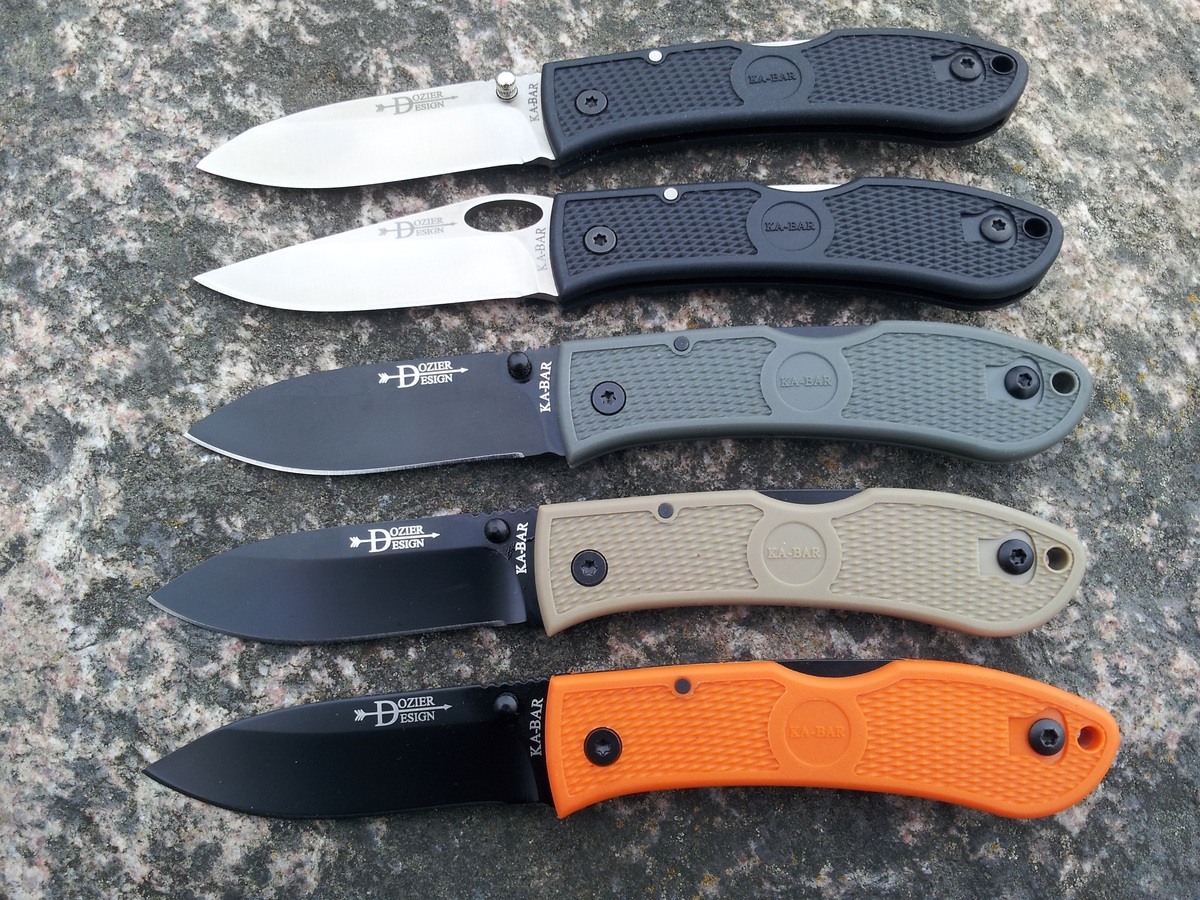 Some hunters want a knife that is easier to carry around, and Browning Primal Folder–Medium fits the bill! This knife is made up of stainless steel and polymer and has a drop-point blade. The knife has anti-skid grooves on the handle so it provides an excellent grip and it is comfortable to use.
Best Compact Hunting Knife
CRKT Biwa is one of those few knives that have it all. This knife is easy to sharpen and is lightweight. At the same time, CRKT Biwa's full tang provides it with the necessary strength. The 3-inch blade can practically handle any hunting task!
Best Deer, Elk & Big Game Hunting Knives
There will be times when you will need a sturdier knife that can do more than just skin a deer. Dressing big game can be hard, but with Kershaw Blur Black, you can effortlessly get into tough spots and cut through an elk hide. The knife's high quality and smooth blade also make it perfect for beginners.
Best Trapping Knife
For Small Game, you are better off with a trapping knife that is small and has an agile blade. The Buck Squire 501 can be used to efficiently cut up intricate areas such as bears' paws or coyotes' pelts. The thick drop point blade of Buck Squire 501 makes it quite easy to carry in the pocket.
Sharpest Knife
Piranta Z by Havalon is among the sharpest knives out there. It is quite popular for skinning purposes because of its thin surgical steel replaceable blade. However, do not use the blade for cutting through an elk hide as it is more appropriate for intricate skinning.
Best Affordable Hunting Knife
If you want a hunting knife you can easily afford, you should go for the Spyderco Bow River FB46G. It is an EDC knife with a flat-ground blade that holds an edge. Apart from being easy to sharpen, the knife is also corrosion-resistant.
Best Field Dressing Knife
While all knives are field dressing knives in some way, if you are specifically looking for a do-it-all field dressing knife, you should go for the CUTCO Gut Hook Knife. When we say that this knife can cut through anything, we mean it! You can skin two elks back to back with the CUTCO Gut Hook Knife and this knife won't disappoint you.
Best Butchering Knife
The Benchmade Meatcrafter is a high-end knife specifically designed for processing games. This knife can trim, debone, and break down vital cuts without you breaking a sweat. The knife's trailing point blade is flexible and thin, two qualities that are necessary for any butchering knife.
Best No-Frills Hunting Knife
The Giantmouse GMF2 is the best no-frill hunting knife on the market right now. The fixed blade of the knife makes it suitable enough to be used as a skinning knife and gutting knife. This shallow drop point blade is as comfortable in the hands as it is handy in the field!
Best Caping Knife
Hunters that have to do a lot of caping and skinning need a good caping knife, and there is no other way around it! JERO Butcher Series Deer Skinner is the perfect knife for professionals who want to skin animals quickly. It provides an easy grip so your hand won't slip even when there is blood on the handle.
Final Thoughts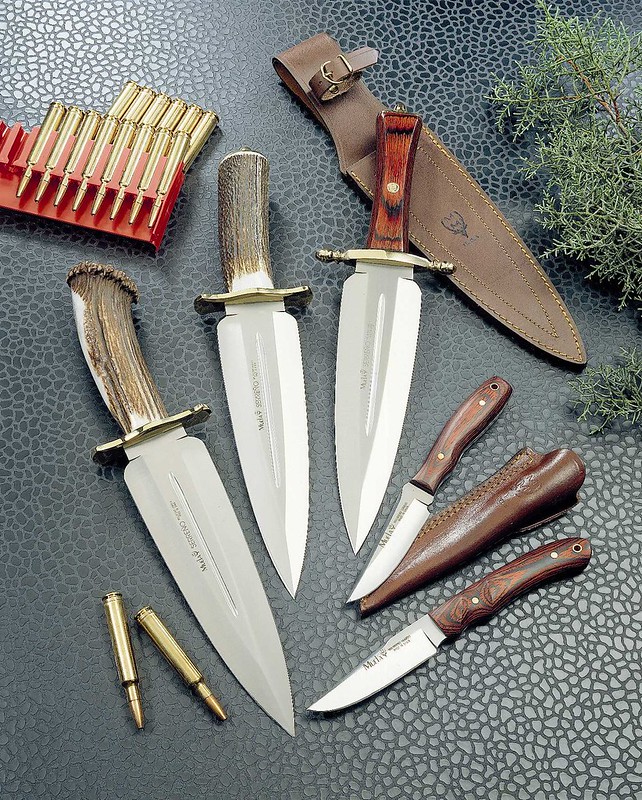 Muela knives by Ricardo Lop licensed under Flickr
Choosing the right knife is an important task and must not be taken lightly. While getting a hunting knife, consider your own needs and review your expectations from the knife. Once you have thoroughly studied a knife's blade and design, picking out the perfect hunting knife should not be that difficult. But these are just the basic guidelines as a knife is only as good as the person handling it. Practice your skills to get the best results from your knives and become as proficient as ever.
Another thing that you need to consider is that having a sharp, reliable knife is essential for any hunter, and it's important to make sure your knives are properly stored when you're not using them. The best way to do this is to get a pistol case. Pistol cases are great for keeping your knives safe and sound, and they can also be used to store other essential hunting gear. So if you're serious about deer hunting, make sure you get your hands on a good quality pistol case.