For Elk Hunting what should I wear and what should I bring?
Hunters must consider what to wear for elk hunting and also the things that are necessary and useful for survival in the wilderness. Every hunter should be prepared all the time. You must consider what to wear and the essentials that are necessary for a successful hunt.
There are a number must-bring items for hunting and we have listed some of the most important items that will help make your experience elk hunting safe, comfortable, and successful!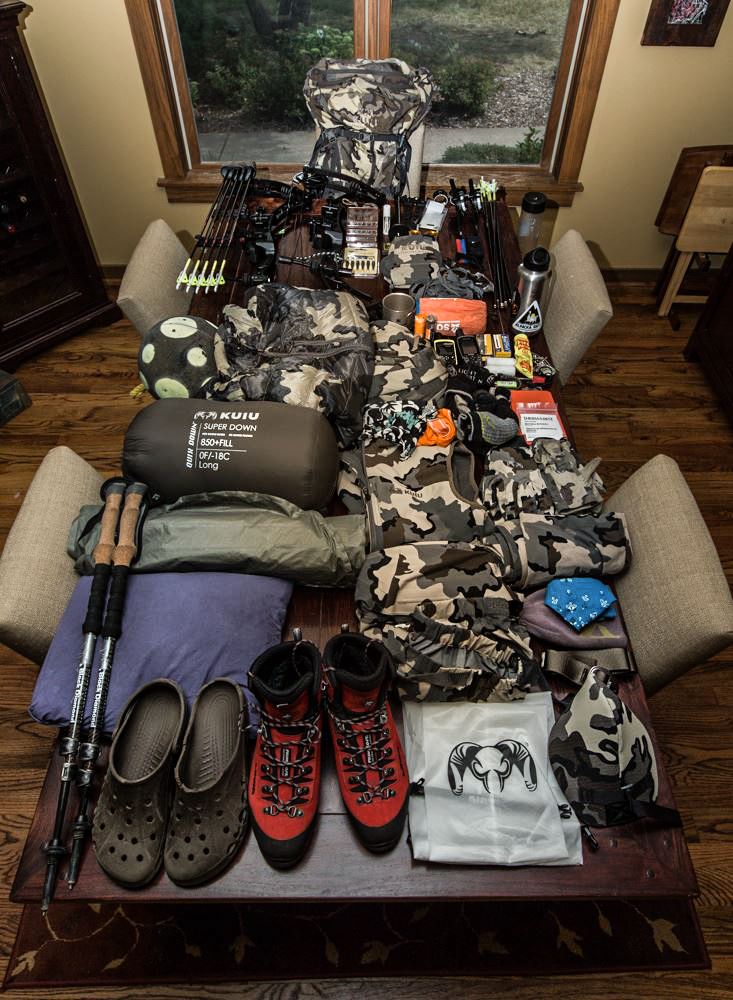 Clothing
Weather conditions can drastically change during your trip. We recommend that you plan your clothing well and for more than just a day. Plan for all weather conditions that can happen when you are out.
See to it that these items of clothing are lightweight and will not slow your pace when climbing up high altitudes.
Proper clothing can make a significant difference in the pleasure, protection, and visibility of yourself. Proper clothes are recommended below.
Rain gear
Thermal underwear
Fleece
Extra socks
Extra gloves
Warm stocking hat
Brimmed hat for hunting
Camouflage outerwear
Hunter orange if required
Footwear
Invest in your footwear. Having appropriate footwear is necessary for comfort and it will also give you an advantage in your ability to maneuver in the wild. Nothing is worse than having rough boots while being outdoors in the hostile terrain. Prices will differ, but the quality must be considered when purchasing footwear. Elk hunting is not an easy activity, and you often find them on the side of a rocky mountain and in difficult terrain.
Hunting Gear
It's essential to think about safety, gear, tools, and other equipment to have a successful hunt. One must be informed about the terrain of the hunting area to wisely choose the appropriate firearm. Other equipment includes but is not limited to:
Small daypack

Snacks
Water
First Aid
Extra Socks

Compass
Bright tape to mark trails
Rifle/bow
Ammunition/arrows
Tags/licenses/hunter's certificate
Binoculars
Maps
flashlights with extra batteries
Knife
Of course, hunting is an outdoor activity. Dust, dirt and even bad weather can be expected. Your rifle/bow is a TOP priority. Cedar Mill Fine Firearms has the perfect case for firearm protection which is built with an O-ring seal to keep dust, dirt, and moisture away from your firearms.
These are just some of our recommendations to guide you to have a successful hunt. You may add more or cut down others on the list based on your personal needs and preferences. Have an awesome hunting season!