Posted by Cici Tim on Apr 8th 2022
Light up your vault with the Lockdown Automatic Cordless 25 LED Vault Light!
This 25 LED vault light is super easy to use. One of the things that really impressed me about this product was its magnetic feature, which made for an all-inclusive design in my opinion!
Where To Buy the Lockdown Automatic Cordless 25 LED Vault Light:
I was unaware that the Lockdown 25 LED vault light comes in a two-pack. They appear to be straightforward enough to install and operate, which is good news for me since I have no experience with these types of lights. My previous vault light was a Duracell LED motion light that required an adhesive plate and a sliding locking mechanism to keep it secure at the top of my safe. Anyone who's used a single top-mounted safe light knows how quickly it gets dimmer as you descend, making multiple lights essential if you want any chance of seeing what's inside your safe.
Before I unpackaged the Lockdown lights, they looked simple enough to install. After fiddling with them for a while, and putting in the batteries, only then did I realize that these lights were magnetic. Unfortunately, I didn't have as many magnetic spots in my safe as I had anticipated, but enough to make effective use of all four lights nonetheless.
Installation of the Lockdown Automatic Cordless 25 LED Vault Light
The installation process is simple. You must insert three AAA batteries in the back because the light does not include batteries, be sure to purchase them before attempting usage. The light has an infrared sensor and an on/off switch. On is always on, off is always off, and auto employs the IR sensor to only turn the light on when the safe door is open. Unless you're in a unique scenario, the auto should be the only option you ever require. A single panel of LEDs are set up in a 25 by 25 grid pattern. The electronics are straightforward and uncomplicated when you take the LED apart. There's no reason why anything should go wrong, and there are no hidden complexities to deal with. If you want to mount the main light on a non-metal surface, there are two pinholes on the back for screws or nails, as well as two rather large earth magnets that allow you to attach it to any metal surface.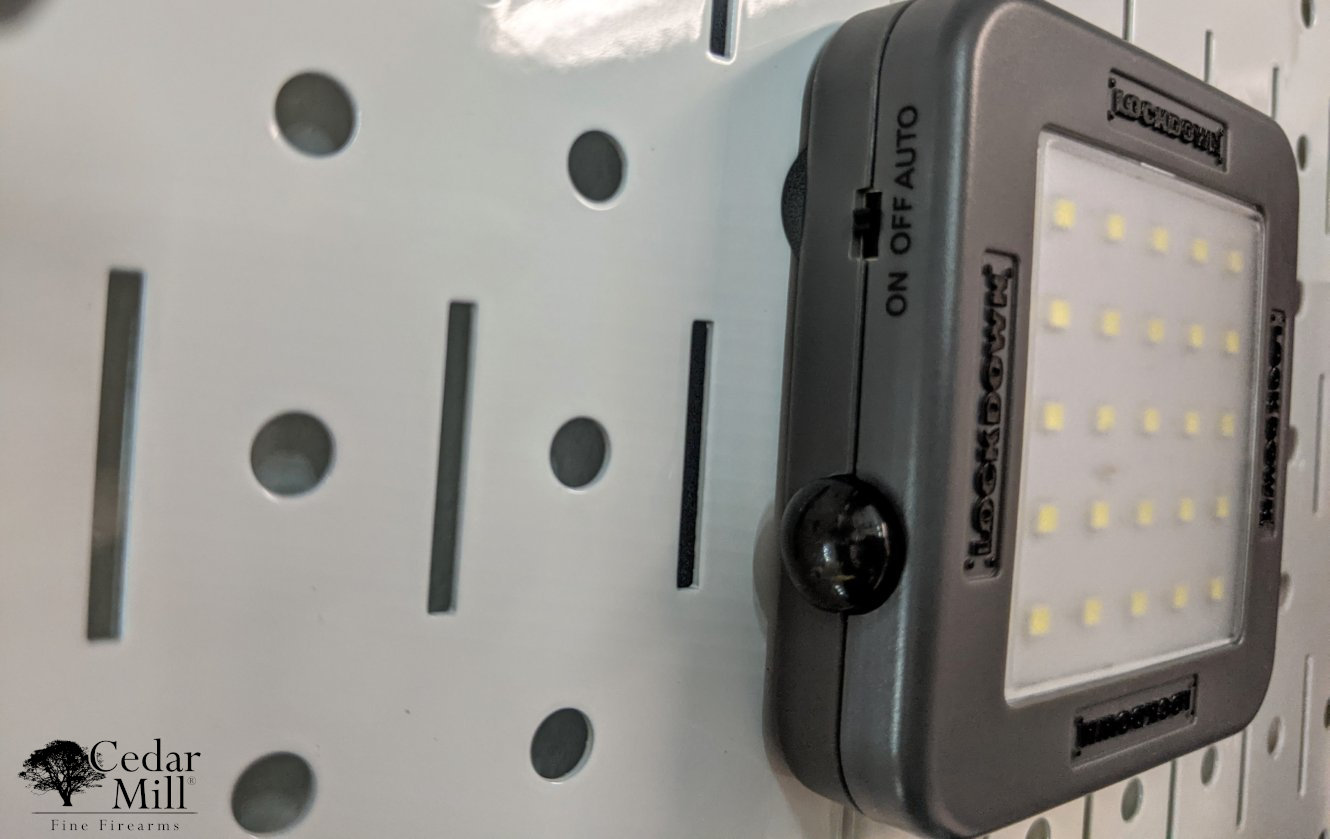 Specs of the Lockdown Automatic Cordless 25 LED Vault Light
They're sold in a pair. They operate on three AAA batteries and include an automatic setting with an infrared sensor. The light has a six-hour continuous run time and is bright enough to be tasteful yet not so bright that you are blinded when you open your safe. LEDs decrease in brightness as the batteries run down, therefore having a brighter light is preferred over one that isn't bright enough all the time.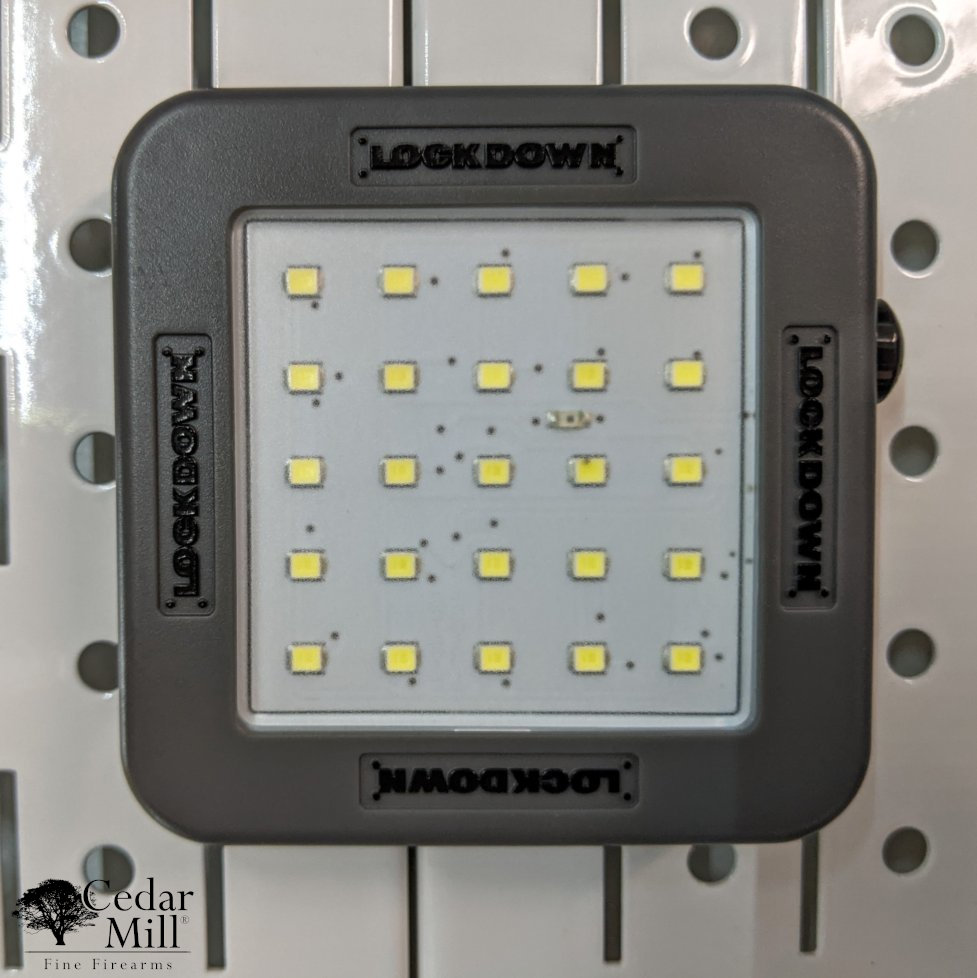 Pro's of the Lockdown Automatic Cordless 25 LED Vault Light
You won't find a simpler, more user-friendly gun-safe light than this. It's brighter than other I've seen, smaller than many others, and lighter than most. The wide range of magnetic mounting platforms allows for a variety of safe and cabinet styles to be utilized. Even if you have a wooden safe or cabinet, you can install this light with screw fittings that are already pre-molded in the back.
The ability to light up your gun safe has long been a difficult and underserved market. These Lockdown Automatic Cordless lights address all of the common problems with conventional gun-safe illumination systems.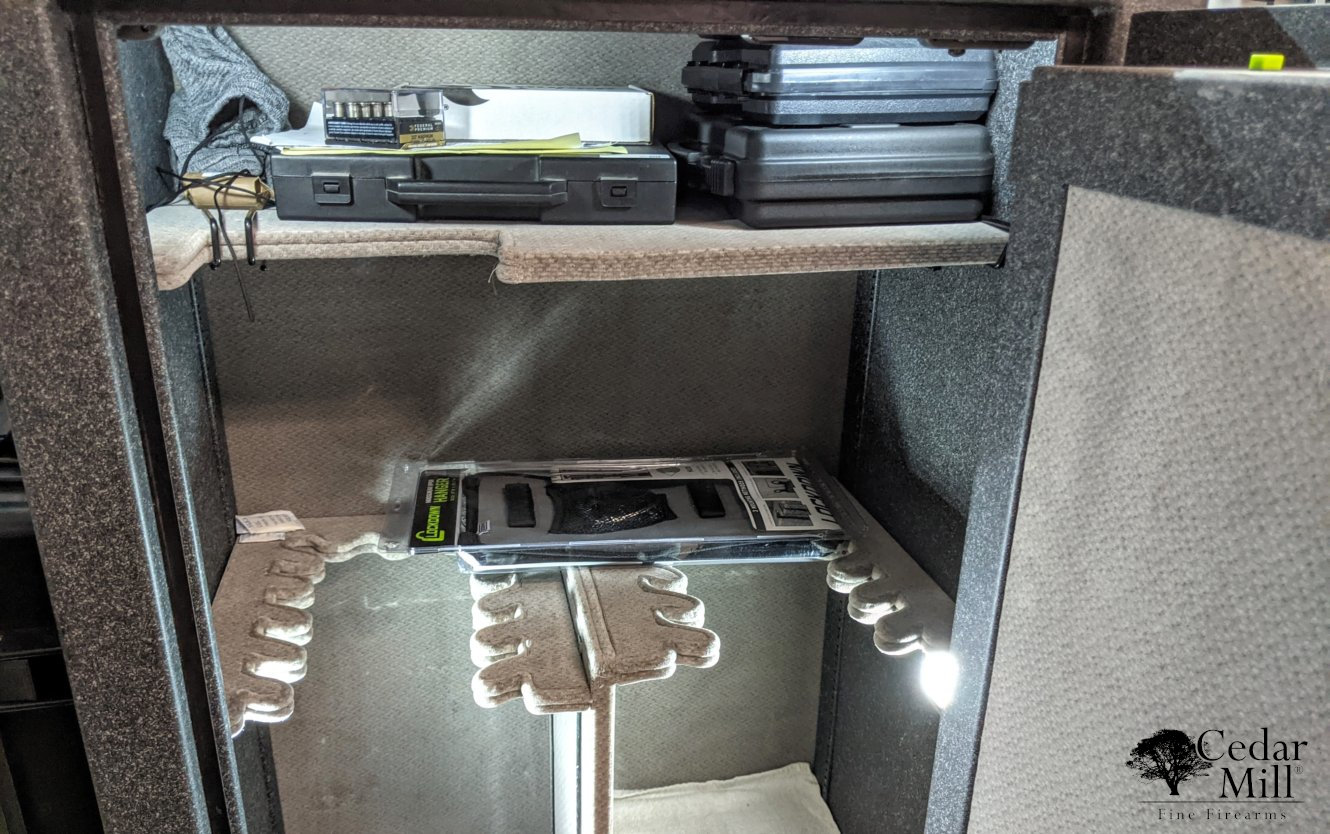 Con's of the Lockdown Automatic Cordless 25 LED Vault Light
The majority of gun safes are constructed of sheetrock. You can't install these lights on sheetrock since it's not metal. The screw method is an option, but anyone who has done home repairs knows that this isn't a good idea. Sheetrock is easily destroyed and the tiniest amount of force may cause your screws to come out of the wall. The key to making sure your lights stay securely in place is by using a strong metal, this means you can be creative when setting up the safe and become an even happier customer.
Final Thoughts on the Lockdown Automatic Cordless 25 LED Vault Light
I've been gradually replacing my old lighting system with the Lockdown 25 LED lights, which I can move about easily. They provide a lot brighter light than any method I've tried so far, and they light up consistently. Most safes don't connect to the wall, and these are cordless. It's a huge job to install a wall plug in a safe, and it's not something most people should attempt because the majority of gun safes don't come with an outlet cord. These Lockdown 25 LED vault lights are ideal for individuals who want to be able to see inside their gun safe yet still be able to afford one.