Posted by AJ Koenes on Nov 27th 2020
The Streamlight TLR-RM1 Tactical AR-15 Lighting System is one of the best tactical lights I have tested. Available in 500 or 1000 lumens!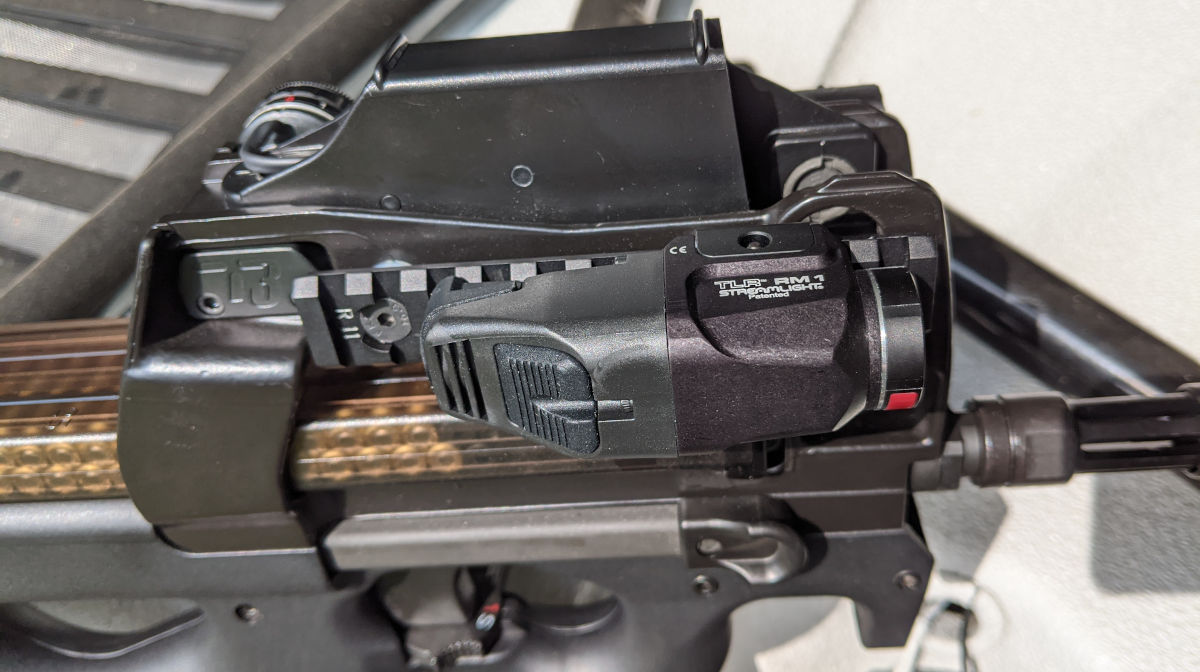 For the past few weeks I've been able to test out the new Streamlight TLR RM1. RM stands for rail mount, and it's their series 1 light. They also have a RM2 which is twice the weight, twice the length then twice the lumens. Coming in at 500 lumens the RM1 is a bright yet compact light. That works extremely well indoors as well as outdoors. On Amazon for only $144, the RM1 is a steal of a deal. And even its big brother, the RM2 is less than $160.

There are a lot of great features of both these lights. They're very ergonomic and easy to use, they both come with push buttons as well as remote switches. They both have lockout lenses, and my personal favorite is that both lights have the strobe functionality. I believe strobe is crucial to de-escalate many tense situations and is a feature that even though I don't require, I do request on almost all my tactical lights.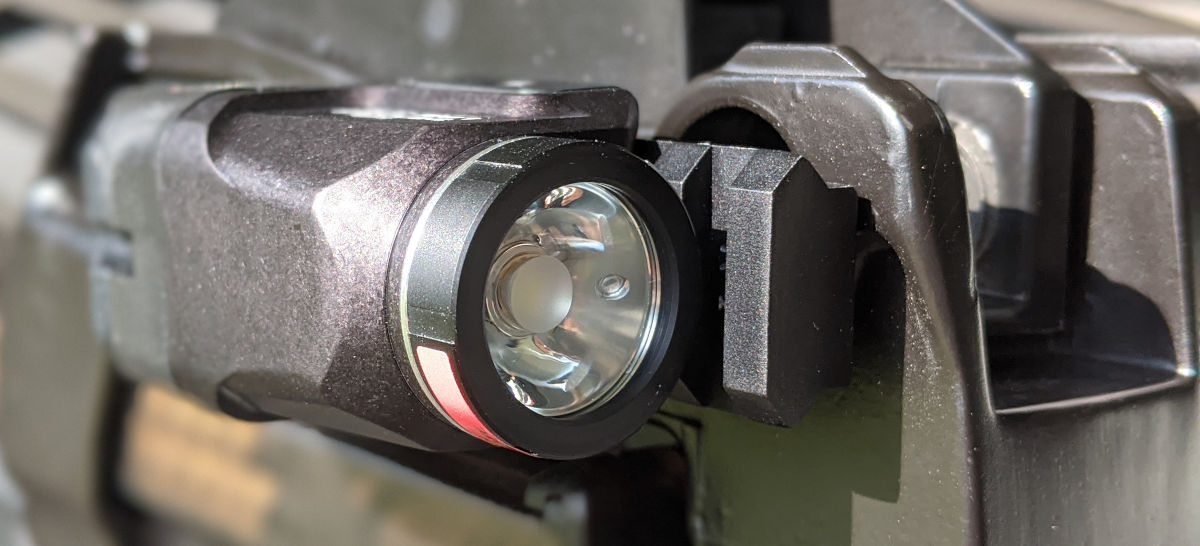 The RM1 that I tested was extremely well built and extremely durable for long term storage you can lock out the light, preventing any battery drainage and the CR 123A batteries, come with a 10 year shelf life from Streamlight. TLR-RM1 at 500 lumens was more than sufficient for clearing out rooms and structures, without being overpowering for the optic nerves. Outside the RM1 provided sufficient light out to 30 yards, and some illumination between 30 and 50 yards. Past 50 yards there is pretty much no illumination, and in situations where you need to see past 30 yards or even past 50 yards I would recommend RM2. Now, the TL-Racker, that I reviewed. A few months ago is rated at 1000 lumens. And based on that light. 1000 lumens is a bit bright for inside operation, inside closed quarters, and tight structures. That being said, I believe the RM1 is an excellent compromise between brightness size and functionality.

As I said, the controls are intuitive and easy to use one tap turns the light on to tap turns the strobe on and holding the light for a duration longer than a second will only ignite the lens for as long as you hold the button down. One note is that the strobe function is disabled by default on both these lights. If you want to enable the strobe function on the light you need to tap the button 9 times, then you will have enabled the strobe function. I believe to disable the strobe function you have to tap nine times again and then the strobe should be disabled, and you will not run into issues of accidentally firing the strobe when you only mean to turn on the light.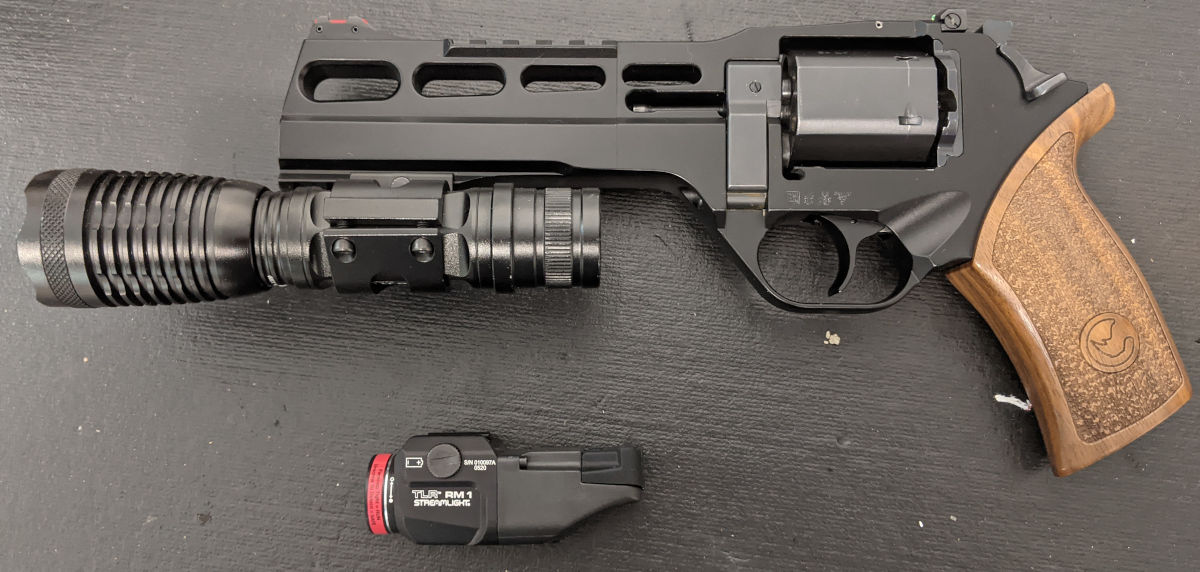 I mounted this light for field testing on a variety of different firearms. I tried on first, on my Chiappa Rhino pistols, but it wasn't long enough, and it didn't work well on a pistol, because of the way the light is designed. It is designed primarily for long guns and works extremely well on the AR 15 platform. I had it installed on a PS-90 as well. And with the remote switch that would work, but standalone It was difficult to reach due of the position on the rails in correlation to the trigger on that particular firearm.

On the AR 15, I was able to mount it slightly forward on my foregrip, which allowed my index finger to rest on the button. When I was holding the rifle against my shoulder. With this position, it was very accessible and worked extremely well for every situation I put the light in. On our SBR, even though was forward to the foregrip, it was still slightly behind the front flip up sight. This was excellent because it provided enough illumination on the sight that I could use the backup iron sights during the night, which I hadn't been able to do with any other tactical light. It provided enough illumination I could see the front posts, but not so much that it was distracting or overpowering.

All in all I think this for the price is one of the best values you can get for tactical lights, and I'd recommend it for any law enforcement officer or first responders that needs to have a functioning firearm during dimly lit, or nighttime operations.
| | |
| --- | --- |
| | |