Posted by AJ Koenes on Apr 7th 2023
Unlocking the Potential of the EXTAR - EP9 6.5" 9mm (with Stabilizer): A Shooter's Guide
The EXTAR — EP9 may look like a 9mm AR-15 PDW at first glance, but upon further investigation, you'll notice that even though the controls and profile may look similar, the EP9 is a new and creative 9mm PDW.
Are you searching for a gun with an ideal price, dependability, and accuracy?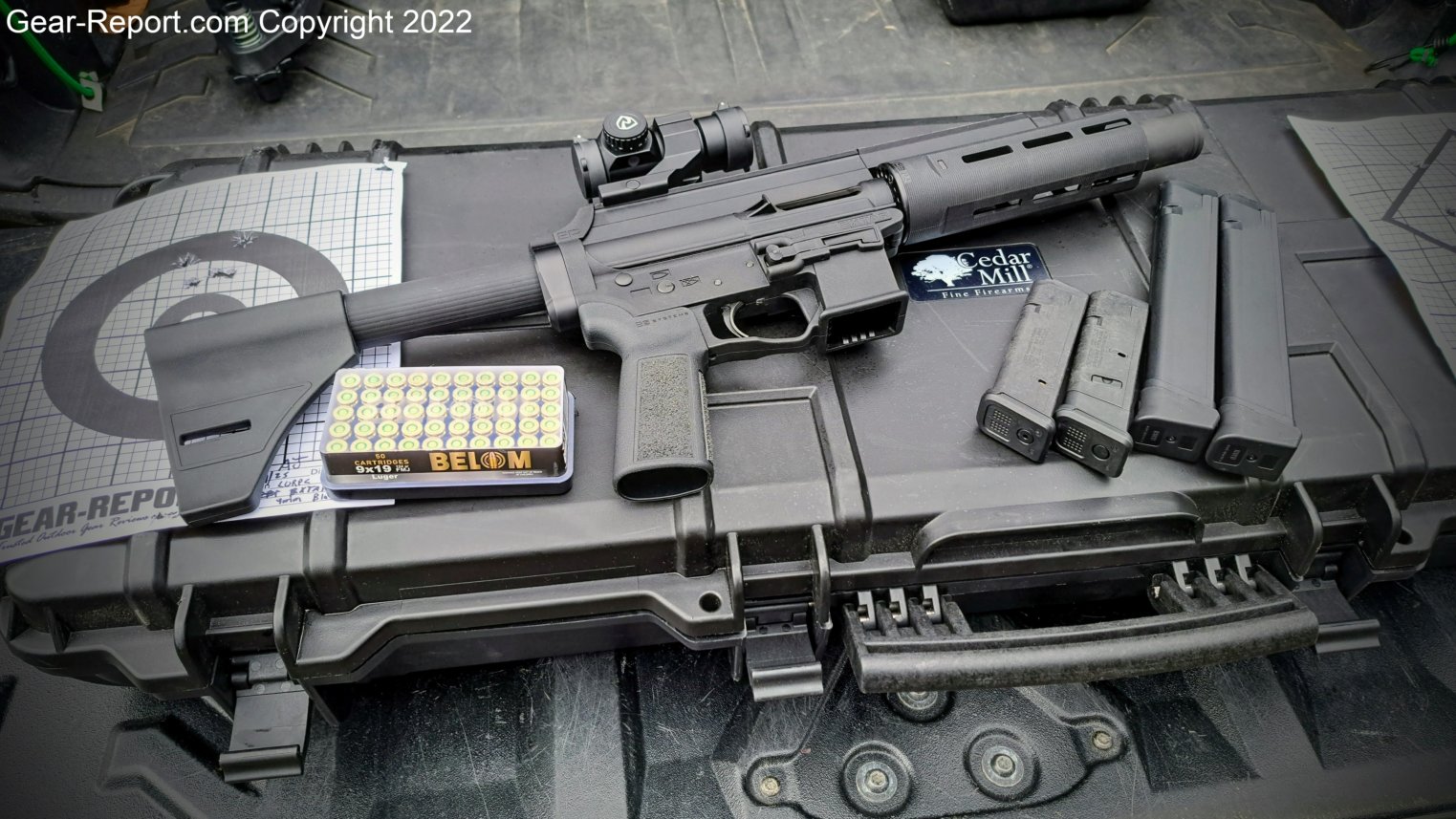 Your best choice might be the EXTAR — EP9 6.5" 9mm! The stabilizer on this lightweight, inexpensive handgun will help you maintain a steady aim when shooting from a distance. I had high hopes for my first experience with this rifle because I've used a lot of various guns over the years, and I'm accustomed to them.
It lived up to its reputation as an excellent pistol for law enforcement, hunters, shooters, and gun enthusiasts. Continue reading to discover more about my thoughts on this potent little 9mm!
First impressions
When I first got the EP9, I noticed the charging handle was in an unusual location. The controls are similar to any other modern sports rifle, but the charging handle and buffer tube are distinctive. The controls are designed to be used by a right-handed individual.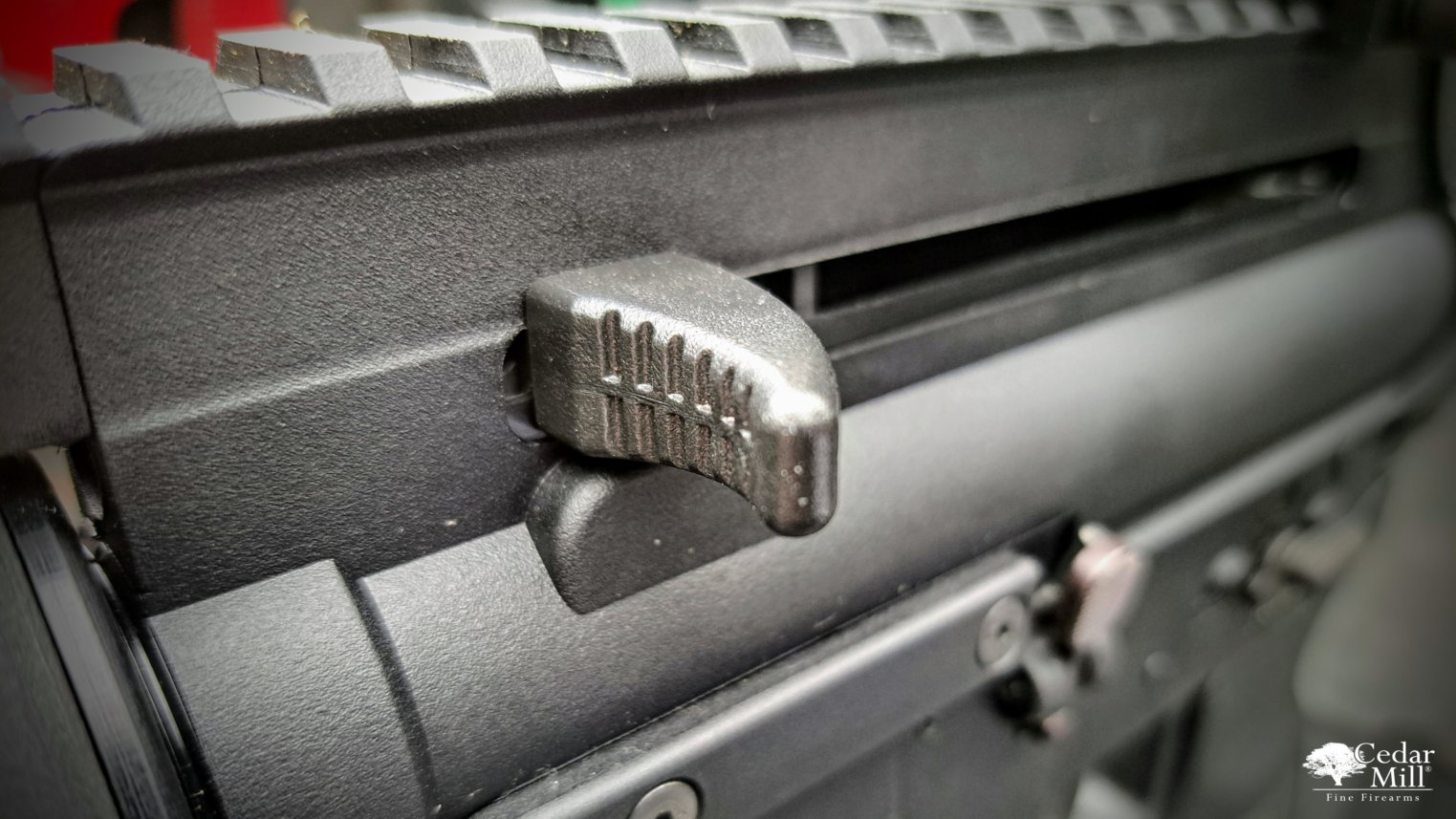 Your thumb controls your conventional safe and fire, and your magazine release is ahead of your trigger finger. The bolt release is on the left side, as it would be on any modern sporting rifle.
The charging handle resembles that of a European rifle; it is not ambidextrous and sits to the left of the upper receiver. A Picatinny rail covers the top of the pistol, and the front of the handguard of the barrel has a beefy-looking compensator.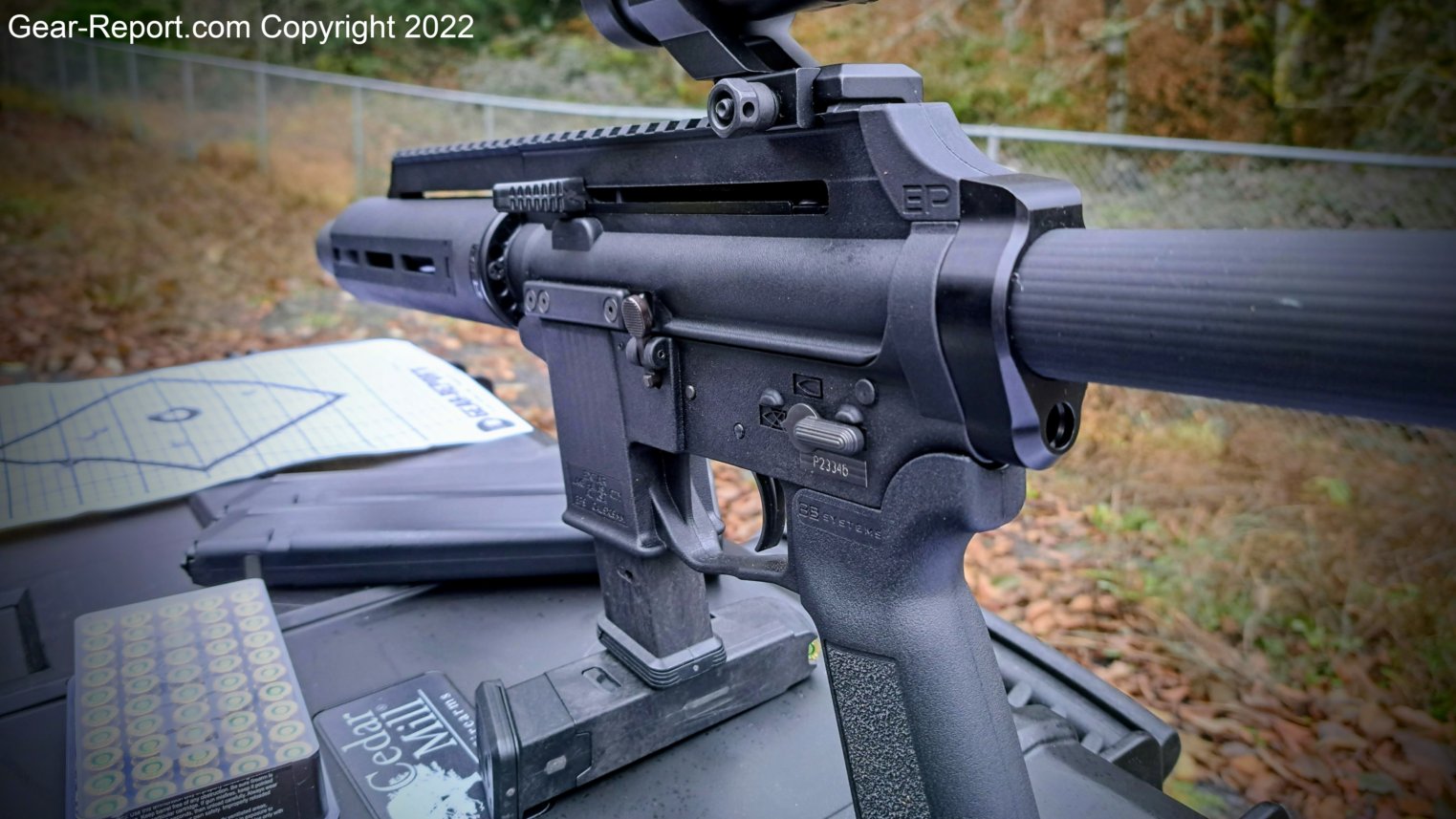 Installation and setup of the EXTAR - EP9 6.5" 9mm (w/ Stabilizer)
The pistol is pretty good to go right out of the box. Load some rounds into the magazine, mount your favorite optic, slide the charging handle back, and you are ready to have a blast at the range! The EP9 ships with a standard 10-round Magpul PMAG 17 for the Glock series handguns.
Specs of the EXTAR - EP9 6.5" 9mm (w/ Stabilizer)
| | |
| --- | --- |
| Caliber: | 9x19mm Luger |
| Barrel Length: | 6.5" |
| Barrel Thread | 1/2-28" |
| Capacity: | Up to 33rd |
| Included Magazine: | 1x18rd or 1x10rd |
| Overall Length: | 23.8" |
| Overall Height: | 7.9" |
| Overall Width: | 2" |
| Overall (w/ Stabilizer): | 24.5" |
| Weight (Unloaded): | 4lbs. |
| Weight (w/ Empty Magazine): | 4 lbs. 2.2oz. |
| Weight (w/ Stabilizer): | 4 lbs. 3.2oz. |
| Bolt & Barrel Finish: | BLACKNITRIDE+ |
| Trigger Action: | Single-stage |
| Charging Handle: | Non-reciprocating |
Field Test of the EXTAR - EP9 6.5" 9mm (w/ Stabilizer)
After multiple trips to the shooting range and experimenting with an EP9, I quickly realized how fun each session was. The Riton 1X TACTIX RRD was quite impressive for this pistol, given its design and structure – making it easier than ever to sight! After sighting it accurately, the pistol performed exceptionally well and delivered incredibly precise shot groups up to 25 yards. I found that the PMAGs supplied with this pistol worked spectacularly! There's little to no friction going in and out, a reliable feed, and reliable firing.
Korean magazines, on the other hand, did not perform as well. They tended to jam in the mag well, were difficult to remove, and failed roughly halfway through 20 to 25 rounds. This is because of the cheaply built quality of the magazines.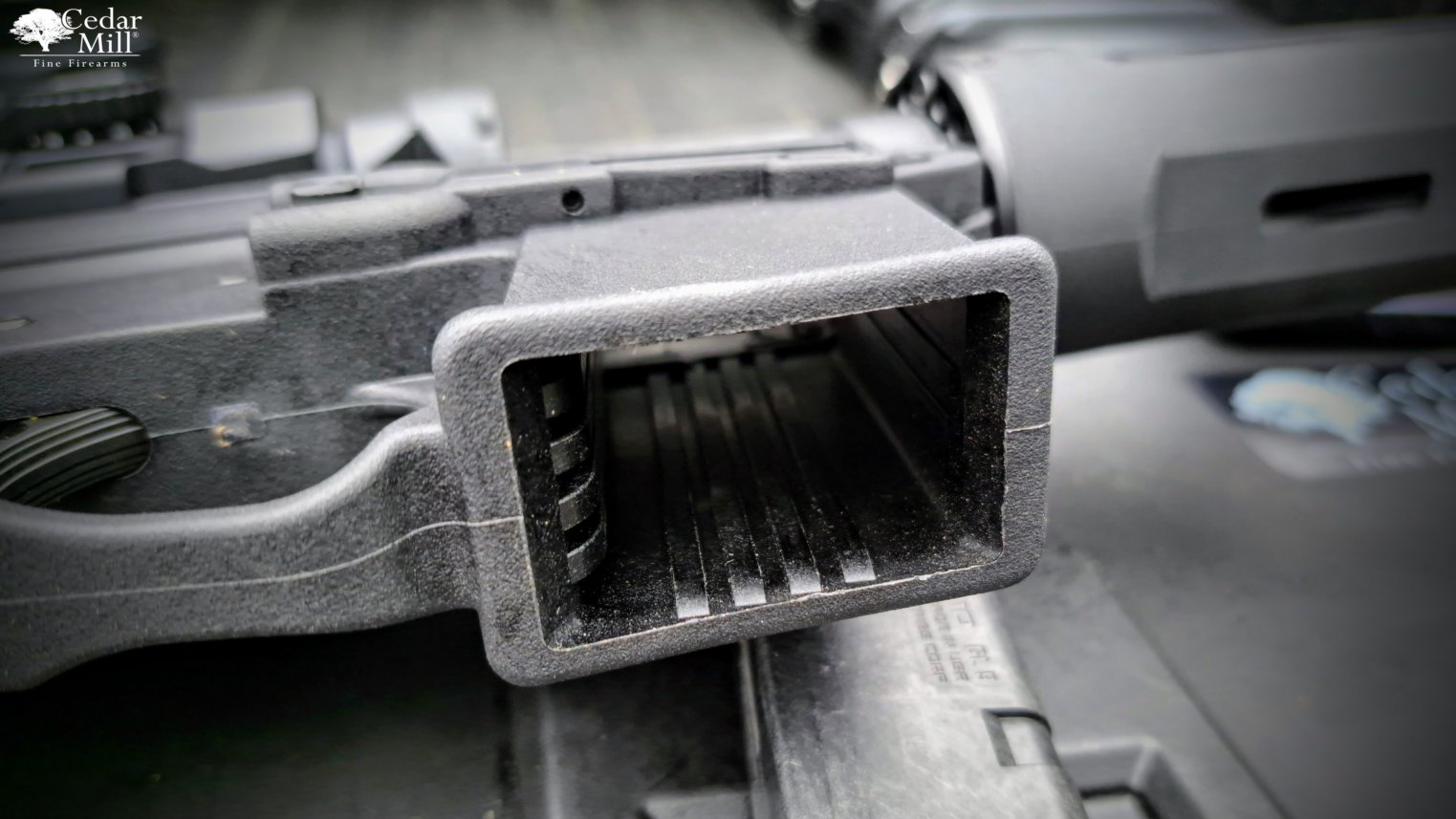 The simple controls made it easy to direct leads toward their intended target. The safety, magazine release, and bolt release are precisely where you'd expect them to be, so you can't immediately tell the difference between this and an AR-15. The only difference is the non-reciprocating charging handle, which is made mostly of plastic with a metal pin holding the two pieces inside the upper receiver.
The arm brace worked properly and gave me simple control of the pistol while sitting or standing. The handguard worked well and kept my hands cool. The compensator also did an excellent job of keeping the sound downrange and away from the shooter's box.
Accuracy Results on the EXTAR - EP9 6.5" 9mm (w/ Stabilizer)
As you can see, the accuracy of this PDW is remarkable. Although it has a longer barrel than other 9mm handguns, it creates tight and controlled groups. When using the EP9, ergonomics are important; I found that the full hand grip combined with a firm forward grip gave users a reliable interface that greatly contributes to higher accuracy and performance from my handgun.
The 9mm magazines fit snugly in the mag well while not interfering with most shooting positions. When I shot from a bench, however, I found the 32-round Korean magazine difficult to access and had a tendency to become jammed.
I carefully aim my shots while using the red dot. Following this, I fired three rounds on two pieces of paper and another two shots into each sheet. This polymer pistol's success was remarkable, especially given the tight grouping on each shot.
Even without a test for 50 or 100 yards, I'm confident that my pistol can perform beyond 25 yards because of the platform's design, which dramatically reduced stray shots and deviations from intended target groups - impressive!
Pros of the EXTAR-EP9 6.5" 9mm (w/ Stabilizer)
The Extar - EP9 has obvious advantages: optics and other attachments are simple to mount because of the upper receiver's complete rail design. The M-LOK handguard offers an easy platform for installing additional attachments, while the handguard's girth provides excellent handling.
This handgun accommodates any 9mm double-stack Glock magazine and has a massive forward-facing compensator to ensure that sound is directed away from the shooter. Due to its simple design and ease of use, its controls are easy even for new sportsmen. Compared to an AR-15, which experienced owners know, this gun can be simply disassembled, making dismantling and cleaning a breeze.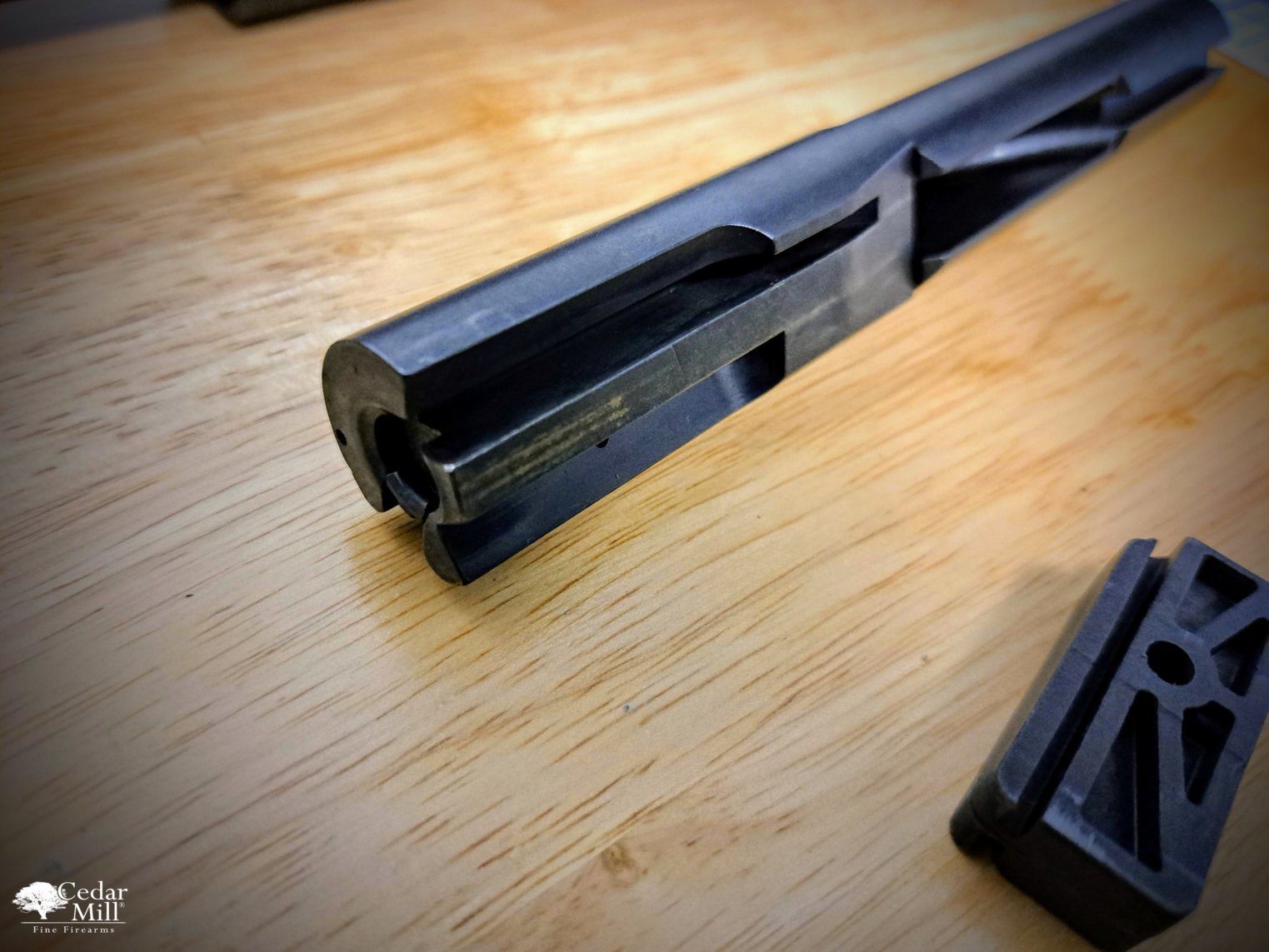 The upper receiver can be moved forward and off the lower receiver using a simple rear takedown pin. The buffer tube is similar to a modern sports rifle, and the trigger and bolt release appear to be typical mil-spec equipment.
Because of the unique shape of Glock magazines, a spring wire transmits tension from the front of the empty magazine lip to engage with the bolt release. Without this mechanism, it would be unable to function properly.
Con's of the EXTAR - EP9 6.5" 9mm (w/ Stabilizer)
Although I was overall pleased with the product, I was disappointed that the buffer tube could not be replaced with one that could receive an SBA3 brace. The arm brace, in this case, is certainly intuitive, although it is somewhat difficult to use due to its simplicity.
In addition, I found some minor wear and tear in the magazine well, which connects to the bolt carrier and lower receiver. After a few hundred rounds, I noticed some minor wear on the gun, which made me anxious. It could simply be part of the breaking-in process, or it could mean that I need to double-check that all parts are properly lubricated when I clean them.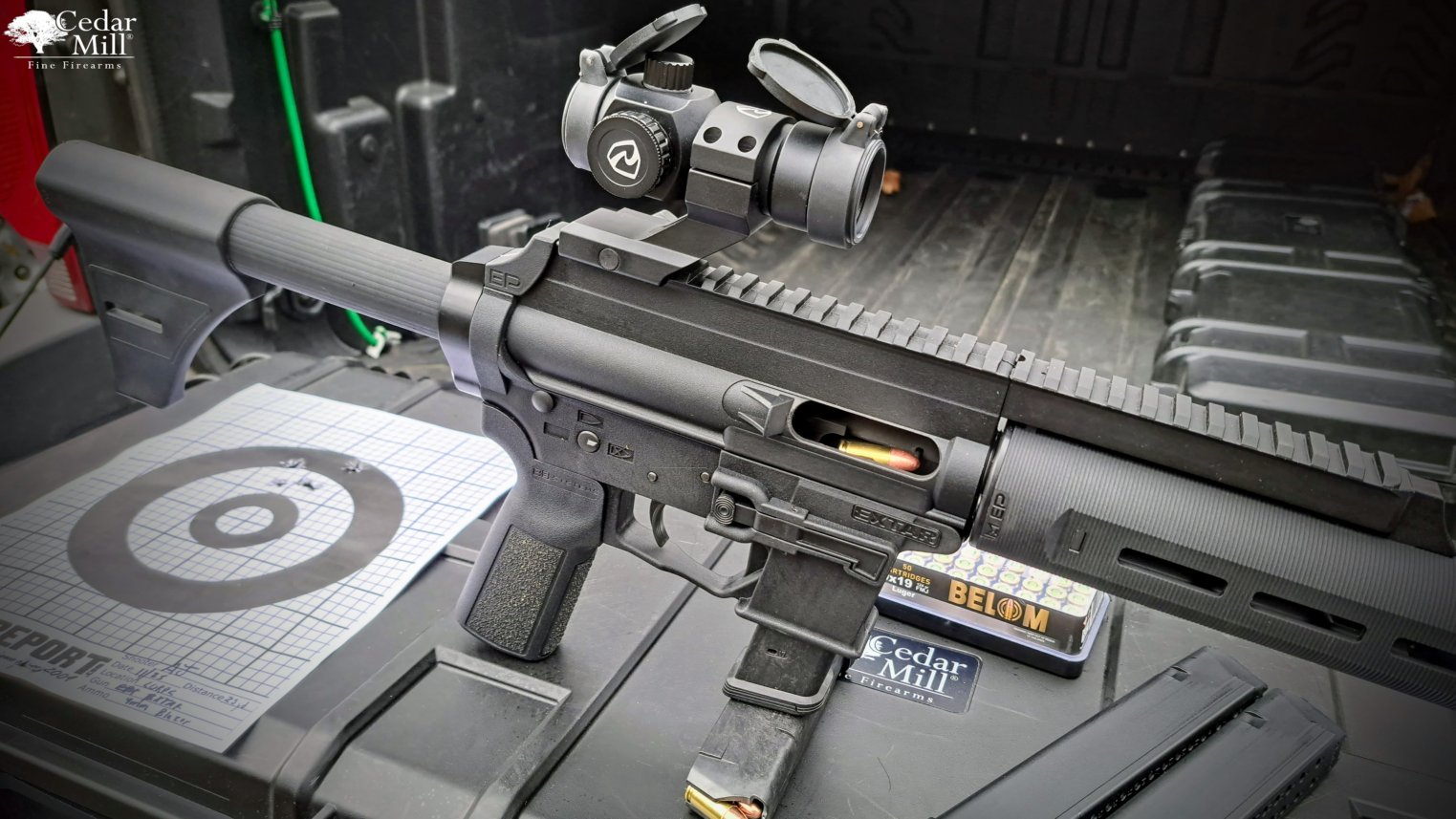 Surprisingly, the breach of Extar's EP9 handgun is entirely made of plastic and showed no signs of wear despite firing hundreds of rounds. This is a testament to the exceptional craftsmanship that has gone into making this pistol.
Final Thoughts on the EXTAR - EP9 6.5" 9mm (w/ Stabilizer)
It's normal to be hesitant when seeing a 9mm PDW for less than $500. I was no exception when I first took it out of the box and studied it closely — yet after more inspection. My suspicions were quickly dispelled by Extar's extraordinary attention to detail in their EP9 model.
The EP logo and symbol cover most components, while fit and quality are excellent. It's amazing how light this handgun is while still performing well at the range. Its budget-friendly price point puts it in a competitive position against other 9mm PDWs in an already saturated market, even though more expensive options from respected manufacturers exist, all with their unique benefits.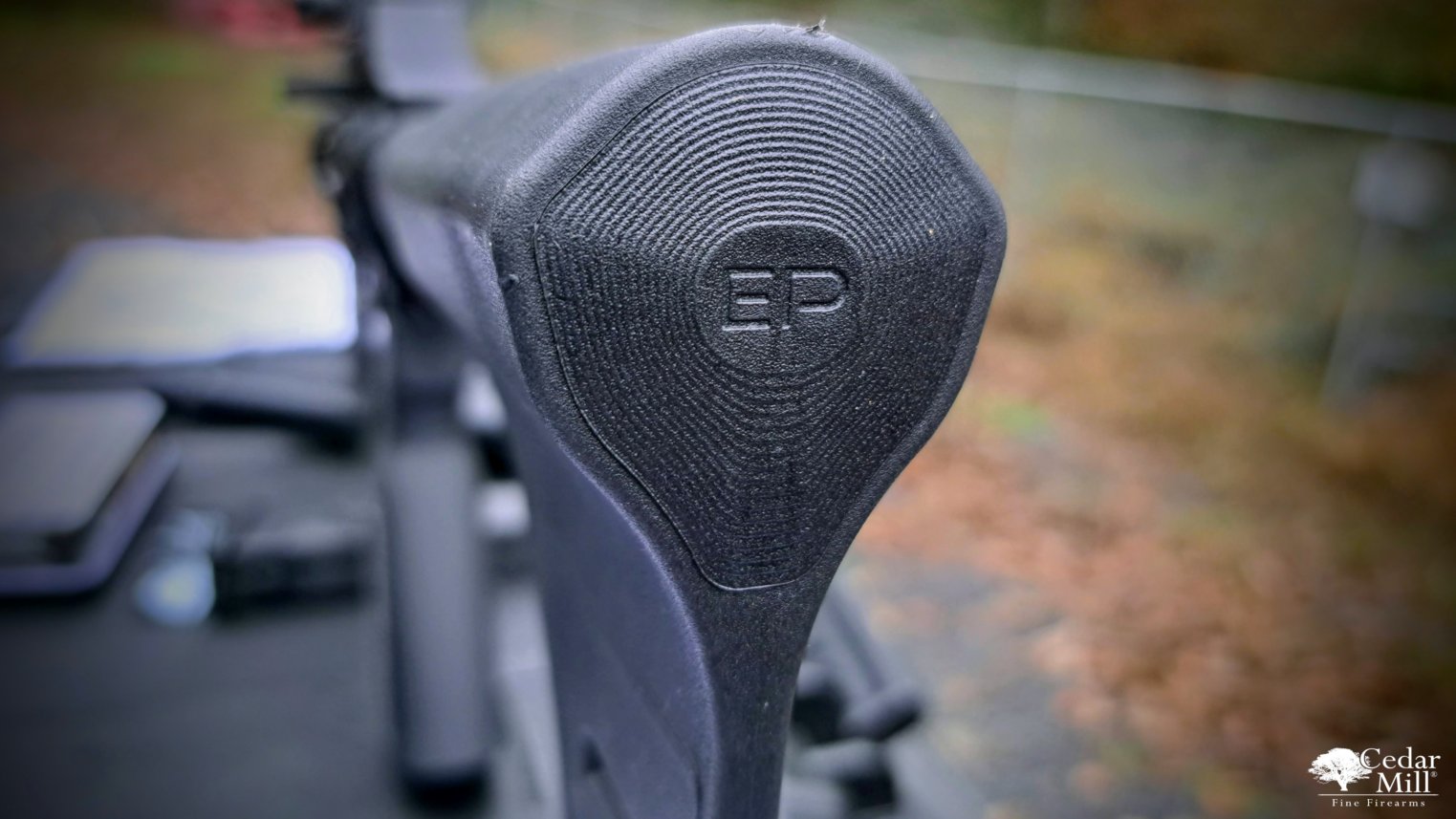 The Extar - EP9 6.5" gives you what matters most: a simple 9mm personal defense weapon that is lightweight, effortless to maintain and operate, and doesn't come with an outrageous price tag. No need for the fanfare, just pure affordability and functionality!
For modern consumers looking for something to put in a large backpack that is still both powerful and effective, the Extar - EP9 6.5" is an ideal choice. Moreover, investing less money into this gun allows you to use what you saved on other more important items, such as finding quality optics - making your purchase well worth it!