What is the best deer hunting state and why?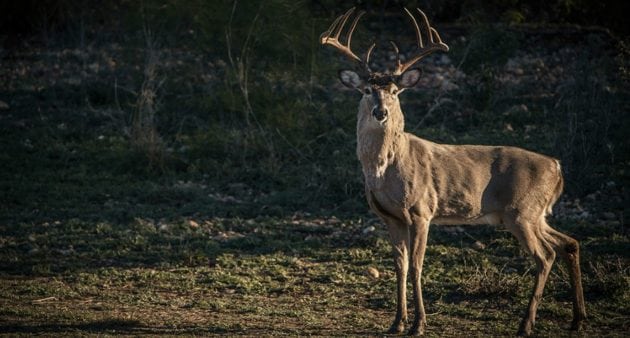 Deer is one of the most sought after trophy animal and there are a number of states where you can hunt for a deer but not all of them are equal when it comes to quality and quantity.
To get a better chance for a successful hunt, here is a list of the best deer hunting states:
According to wideopenspaces.com, the following states have the best quality and quantity for whitetail deer:
1. Kentucky
Kentucky has a vast area of public land with an abundant population of the herd. Not only is the state abundant with trophy animals but it's also convenient for the hunter because of their favorable regulations.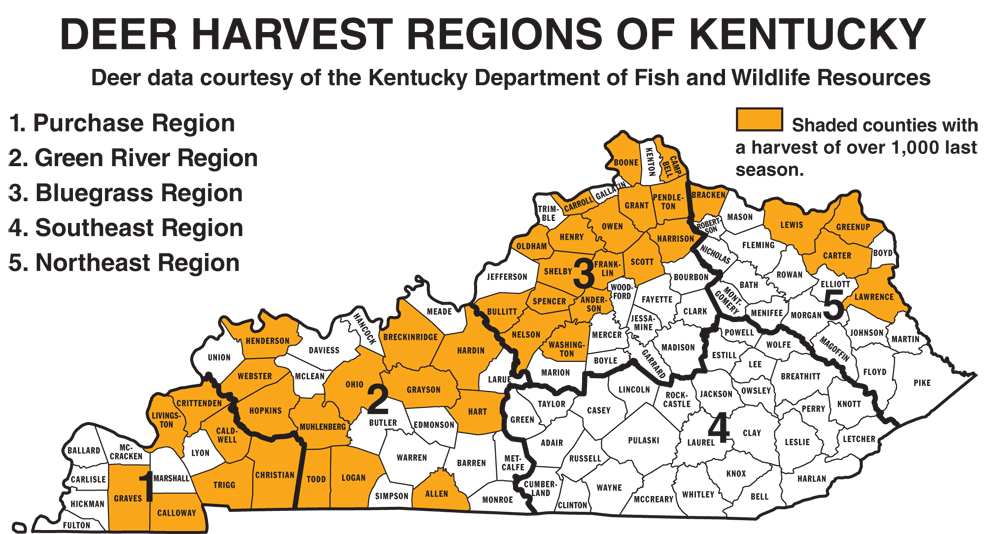 2. Indiana
Indiana has been a consistent A-list for being one of the best deer hunting states for years. It also offers a 50% success rate for hunters. Indiana also has an adequate amount of public land.
3. Missouri
Despite being a rookie in the hunting world, this state should not be ignored as the trophy potential is high. It also offers hunters a vast amount of public land, and the state's deer herd is known to have a healthy age structure.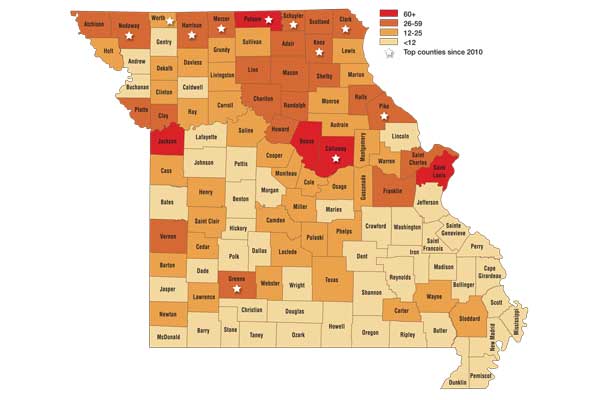 4. Illinois
According to our source, Illinois had almost 300 bucks recorded into the Boone & Crockett entries from 2005-2010, the second-most of any state. The state is famous for its eminent trophy production.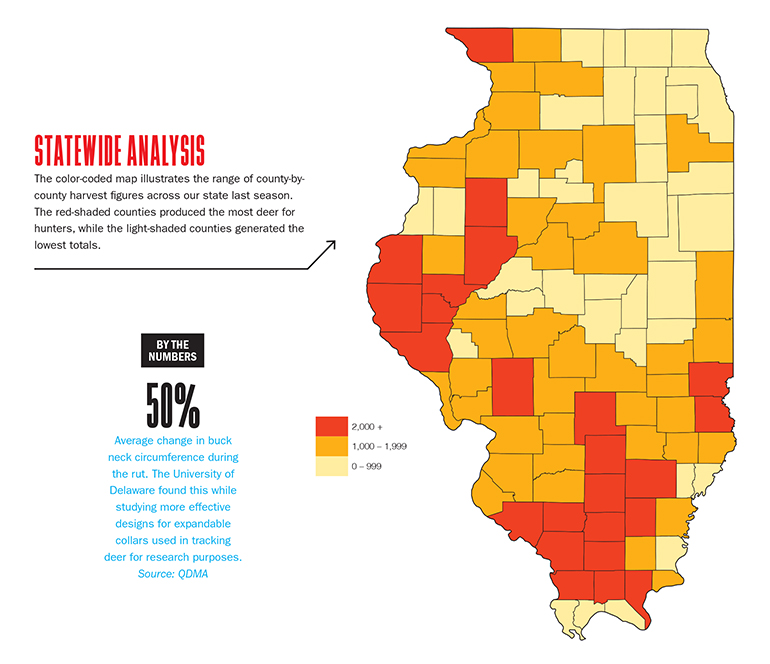 5. Kansas
Kansas has been known for being one of the best whitetail destinations. In addition to the abundant population of big bucks there, the challenge is that there is only a limited area open to public hunting, which can make it difficult to reach your game.
6. Iowa
Iowa is one of the chart-toppers for the best whitetail destination, however, not everyone is privileged to hunt there. The state's hunting regulations may not be that favorable as hunters who plan to hunt in Iowa have to apply and hope that they are picked. Out-of-state license fees are huge, and hunting with an out-of-state license restricts you to certain parts of the state.
Just like Kansas, Iowa also has a limited area open to public hunting.
7. Mississippi
Mississippi is a high-ranking state in almost all categories. According to our research, Mississippi ranks number one in the percentage of harvested bucks being 3 1/2 years old or older, number two in the percentage of yearling bucks harvested, and number five in the number of bucks harvested per square mile.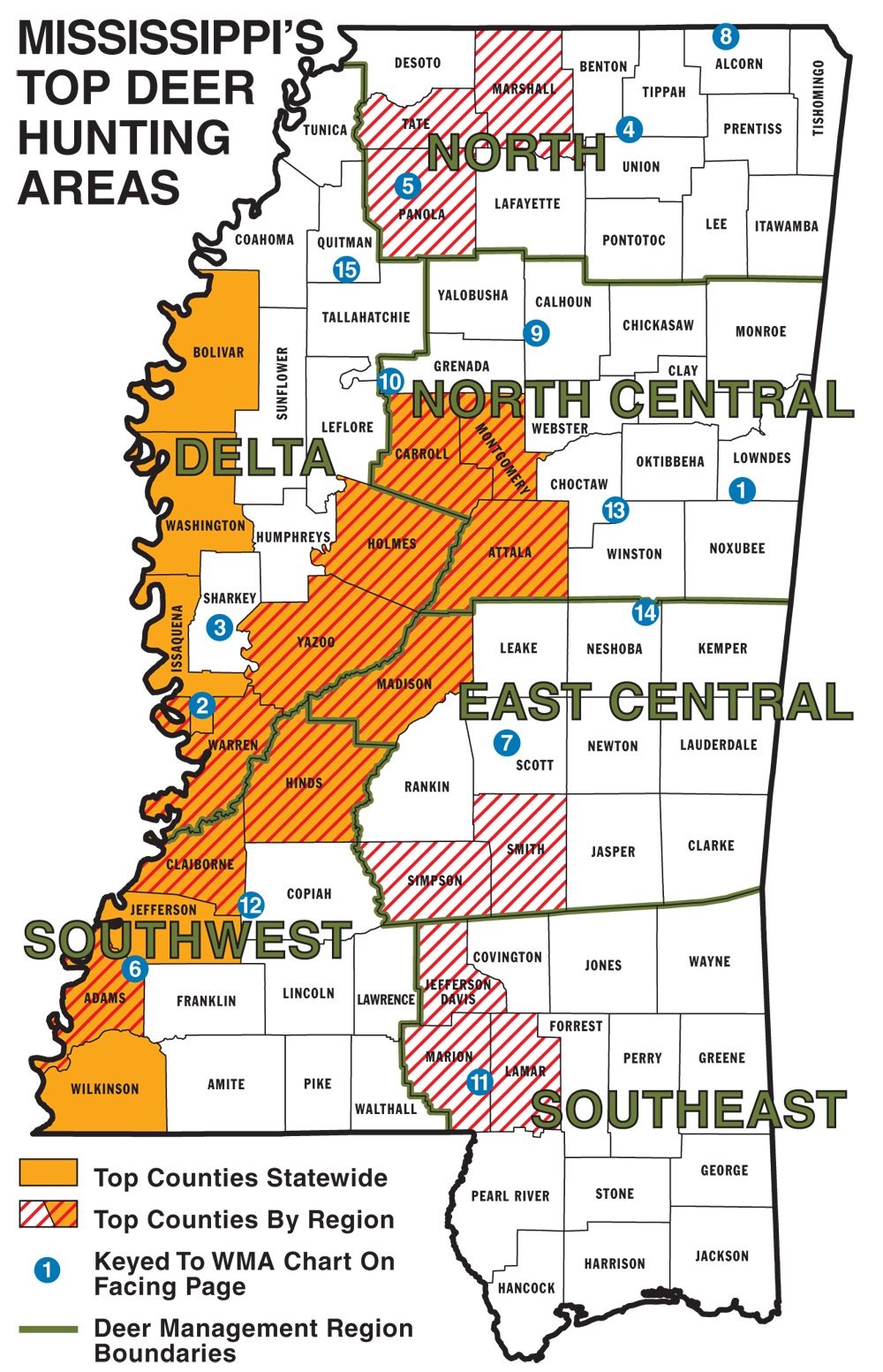 8. Texas
According to https://bigandj.com/, the Lone Star State is a ground zero for deer hunting. There is a multitude of ecosystems and geography suitable for hunting. In addition, there are vast differences of whitetail densities, body size, and antler size across the state. Don't forget its humongous amount of public land of about 1.6 million acres open for hunting.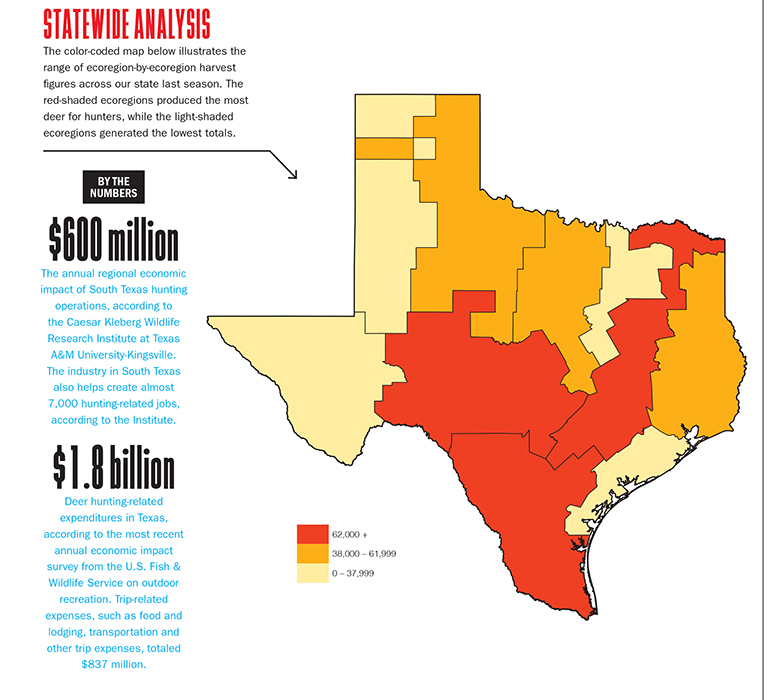 9. South Carolina
The Palmetto State ranked number one nationally in bucks harvested per square mile (3.6 bucks per square mile) according to the Quality Deer Management Associations 2013 Whitetail Report. It has also been reported that 70% of hunters have a successful hunt.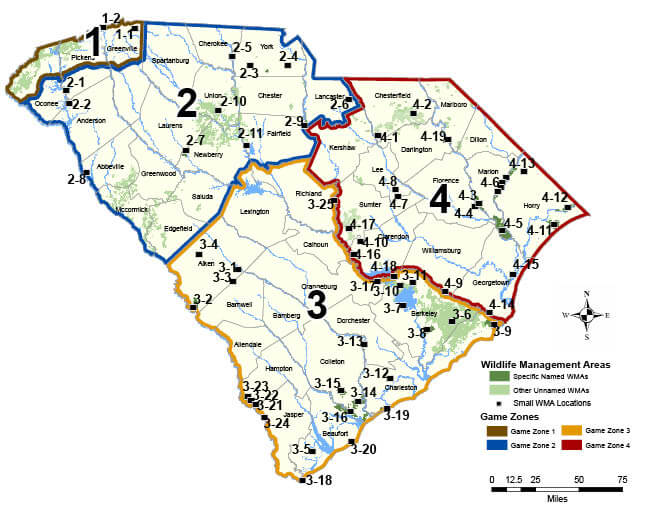 10. Georgia
Georgia, on the last spot of this list, isn't so bad. According to our source, whitetail hunting in Georgia has significantly increased over the years. The age structure of harvested bucks is good, the buck density is high, and over 3% of the state is open to public hunting. Hunters also have a 55% success rate.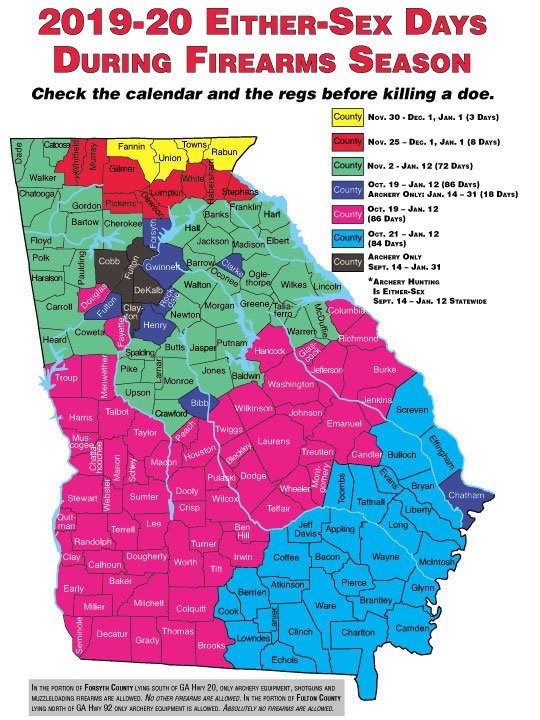 The list of the top deer hunting states isn't limited to these but the list goes on and you just have to explore other states and who knows you might just find a paradise for hunting just waiting to be discovered. Good luck on your hunt and go get that big buck!
References:
https://www.wideopenspaces.com/top-10-places-hunt-whitetail-u-s-pics/
https://bigandj.com/blogs/news/what-is-the-best-state-to-hunt-whitetail-deer