Posted by Veronica Arino on Aug 30th 2019
Should you be using Kydex or a Leather Holster?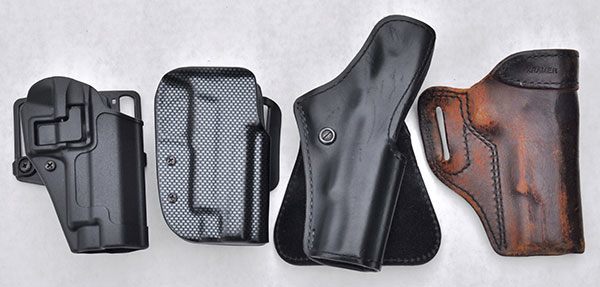 As most gun owners know all too well, there are several different materials on the market that all claim to be the very best for toting your handgun on your person. However, whether you're carrying concealed, or openly carrying, it really comes down to two viable options: leather or Kydex.
Leather and the Kydex are the two most popular options. It's one of those age-old questions that has a myriad of conflicting answers: which holster is right for me? The truth is, there is no perfect holster for your gun. Both holster types will wear out in the long run.
In this article, we'll be focusing more on the pros and cons of a Kydex holster.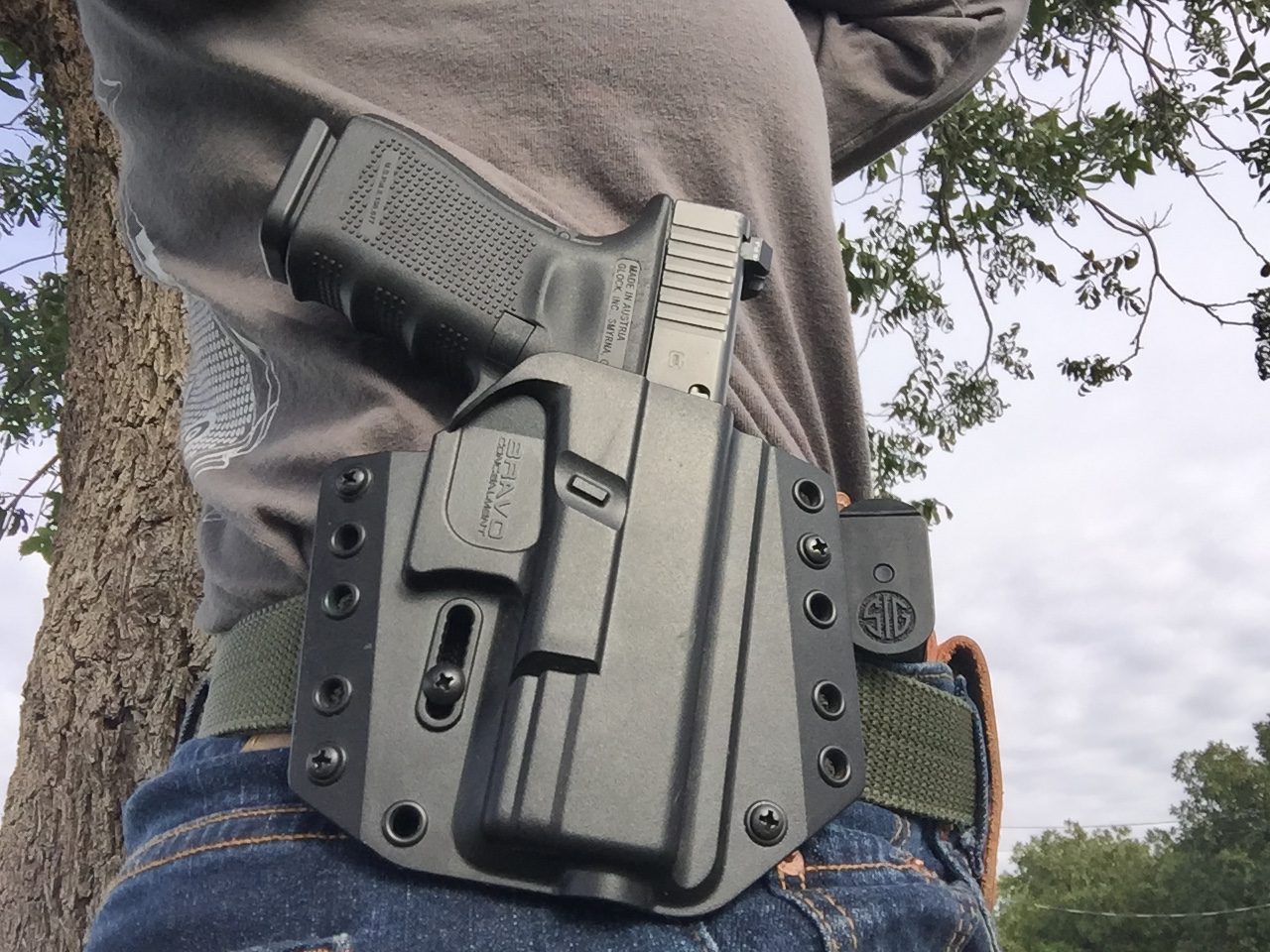 Let's start with the PROS:
1. VERY AFFORDABLE
When talking about the quality, you can have a high quality Kydex holster for an affordable price. High quality leather holsters would cost roughly $200 - $300 in the market. Leather holsters require a lot of work and are more expensive.
2. FLEXIBLE WITH BUILT IN RETENTION

Kydex is a really awesome material that has recently taken off in the firearms world. It's a thin yet incredibly durable thermoplastic sheet that can be molded to virtually any shape. Thus, it makes a great material to manufacture holsters out of.
Leather holsters mostly rely upon passive retention or a simple button or Velcro based thumb strap. This can be a problem when you have to run, roll, or perform any other strenuous movements while carrying the holster. The leather holsters have weaker retention than Kydex because the retention in leather holsters only depends on the friction caused by the tight fit of the leather alone. So, when you move actively, the gun may come off from the holster over time. On the other hand, Kydex holsters have retention mechanisms like SERPA and the posi-click audible retention system. This gives them an edge over leather holsters.
3. DRIES QUICKLY
Because Kydex is made of thermoplastic, when used in rain you can just wipe your holster off and have it dry in seconds. Leather is a really good waterproof material. However, it takes time to dry it off. Using a wet holster will cause your gun to rust.
Now that we've identified some pros of using a Kydex holster, let's go over the cons.
CONS:
1. KYDEX WILL WEAR THE FINISH OF YOUR FIREARM

A very prominent disadvantage of Kydex is its stiffness. This tends to scratch and wear on your weapon when you draw or reholster.
2. THE SCREWS WORK LOOSE
Kydex, being a thermoplastic, does not require any sort of maintenance and can last for years without a single service session. Due to Kydex having parts, overtime, the screw will get loose. You'll need to check and tighten the screws of your holster once in a while.
3. KYDEX STAYS THE SAME OVERTIME
Another problem related to the rigidity of Kydex is discomfort. Kydex is stiff and hence, tends to poke around when you sit, drive, or run. Because it's plastic, it stays in shape and does not mold to your body's shape. This limits your comfort in certain situations.
There's nothing wrong with buying a leather holster or a relatively inexpensive injection-molded plastic holster, provided you know what you're getting. If you're willing to spend a little more, you need to ask a little more, starting with the material used. In short, whether it's leather or Kydex, you get what you pay for.
-------
Reference: https://youtu.be/42dPK9BTeXQ