Posted by Maren McReynolds on Dec 31st 2021
Hunting can be a lot of fun. However, it is important to have the right equipment before you go out into the wild. This will ensure that you are safe and prepared for anything that comes your way! The following are some essential pieces of hunting gear for beginners.
You're about to go on your first hunting trip, and you need some gear. Where do you start? Hunting is a great way to spend time with friends and family while enjoying the outdoors. But if you don't have the right equipment, it can be stressful and frustrating.
Whether you are going on a guided hunting trip or plan to go solo or with a friend, getting your gear ready days before your trip is crucial. It will help ensure that you do not forget anything or that if you do, you have time to find or buy whatever else you need. Having the right (and complete) gear will ensure your safety and survival and that your first hunt is a success.
If you cannot decide where or how to start prepping for your hunting trip, here's a list of the essential items you need as a beginner. If you know a professional or seasoned hunter or a hunting guide, you can ask them to help you find/get these pieces.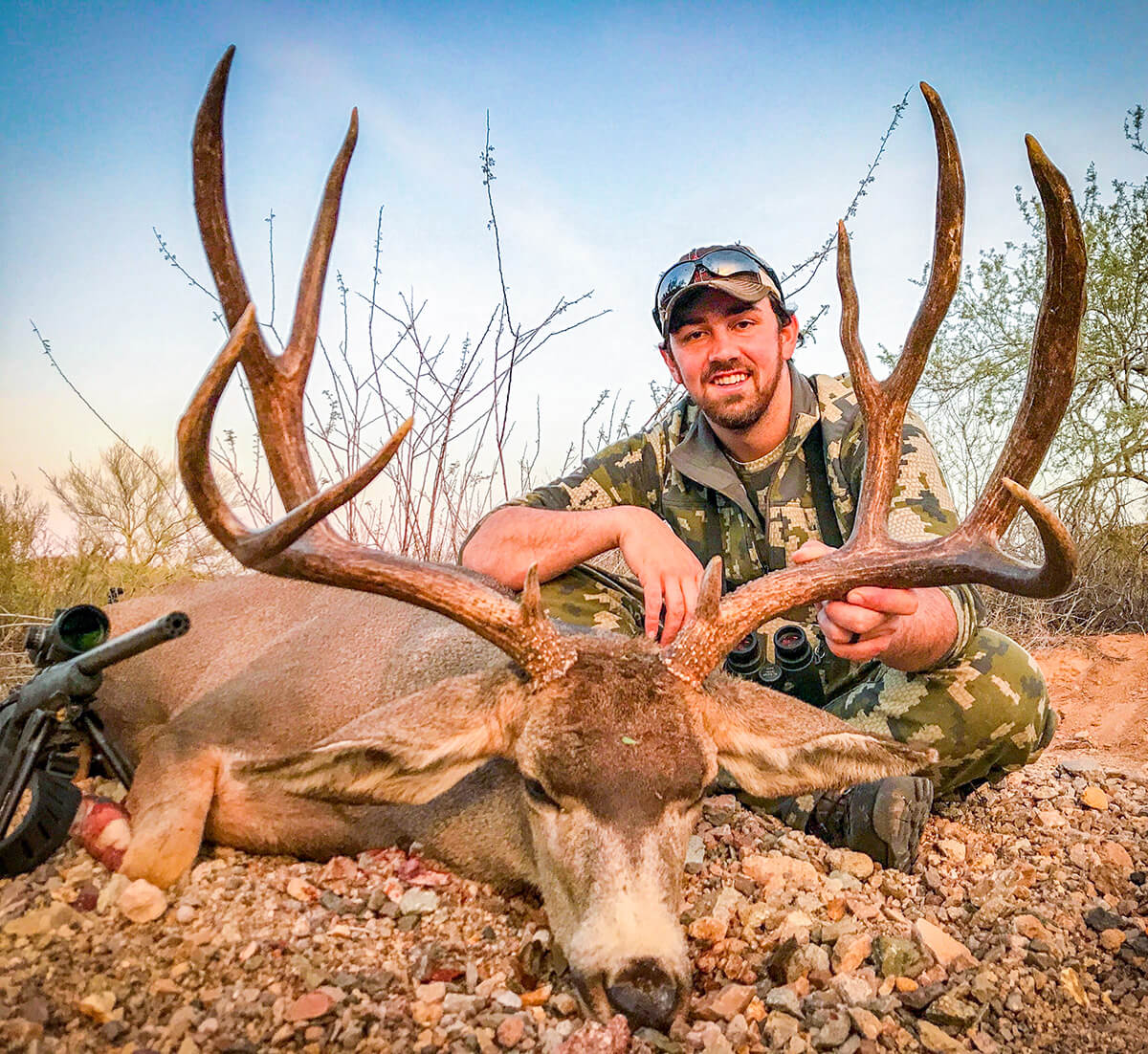 Essential Hunting Gear for Beginners
1. Clothing
The basic rule is to go for clothing that will keep you warm and dry. So, don't wear cotton because it won't protect you from the cold weather.
Camo/camouflage clothing is essential for every hunter because it conceals you from the animals. The best camo option is one that blends with the surroundings and environment where you are hunting. For example, brown and green patterns work well in summery places, while white and gray are designed for cold, wintery hunting grounds.
Protect yourself from hypothermia by using (or always carrying) rain gear. A good choice would be one that does keep away moisture or sweat from your skin or body. In other words, choose ventilated rain gear.
Another effective way to control moisture and wick away your sweat is to use base layers. Find a manufacturer or brand that offers base layers that ward off the scent. Some examples include silk, wool, and other natural fibers; and nylon and polyester.
A good hunter knows the importance of keeping their feet dry, so it is essential to wear and bring extra hunting socks. Like your basic clothing, cotton socks won't provide the protection you need, so avoid using them.
Hunting boots are also vital clothing for hunters – both the seasoned ones and beginners like you. Make sure that your boots are:
Lightweight
Waterproof
Durable and sturdy
Soft and comfortable from the inside
2. Emergency Supplies
Always bring emergency supplies when you hunt. They are just as important as your camo clothing and hunting tools. Your survival kit must be ready at least a day before your hunt. Inside the kit, you'll find a first aid pack, medicine (such as Tylenol and Ibuprofen), a disinfectant, compass, map, and blister kit.
Bring food that's easy to eat and digest. High-calorie food should be your first choice. It is also a good idea to bring water (and iodine tablets), a portable water purifier (especially if your stomach is sensitive), a flashlight and headlamps, extra batteries, something you can use for fire-making, a bivy sack, and food.
Stay away from food with a strong smell as this can lead to two things: 1) attract predators and 2) scare away your prey.
Also, unwrap your food and place it inside a ziplock bag so you won't have to tear off wrappers noisily.
3. Tools and Equipment
Your hunting tools and equipment are extremely important because without them, well, you won't be able to hunt.
Binoculars
If you need to scope out the terrain or spot an animal from a distance, binoculars can help you do the job well.
GPS or Navigation Systems
Navigation systems are crucial if you do not want to get lost in the middle of a hunt. While you'll have your hunting guide or buddy with you, knowing where to go will give you a feeling of ease and confidence. Bring a GPS or navigation unit, even if you already have a map and compass.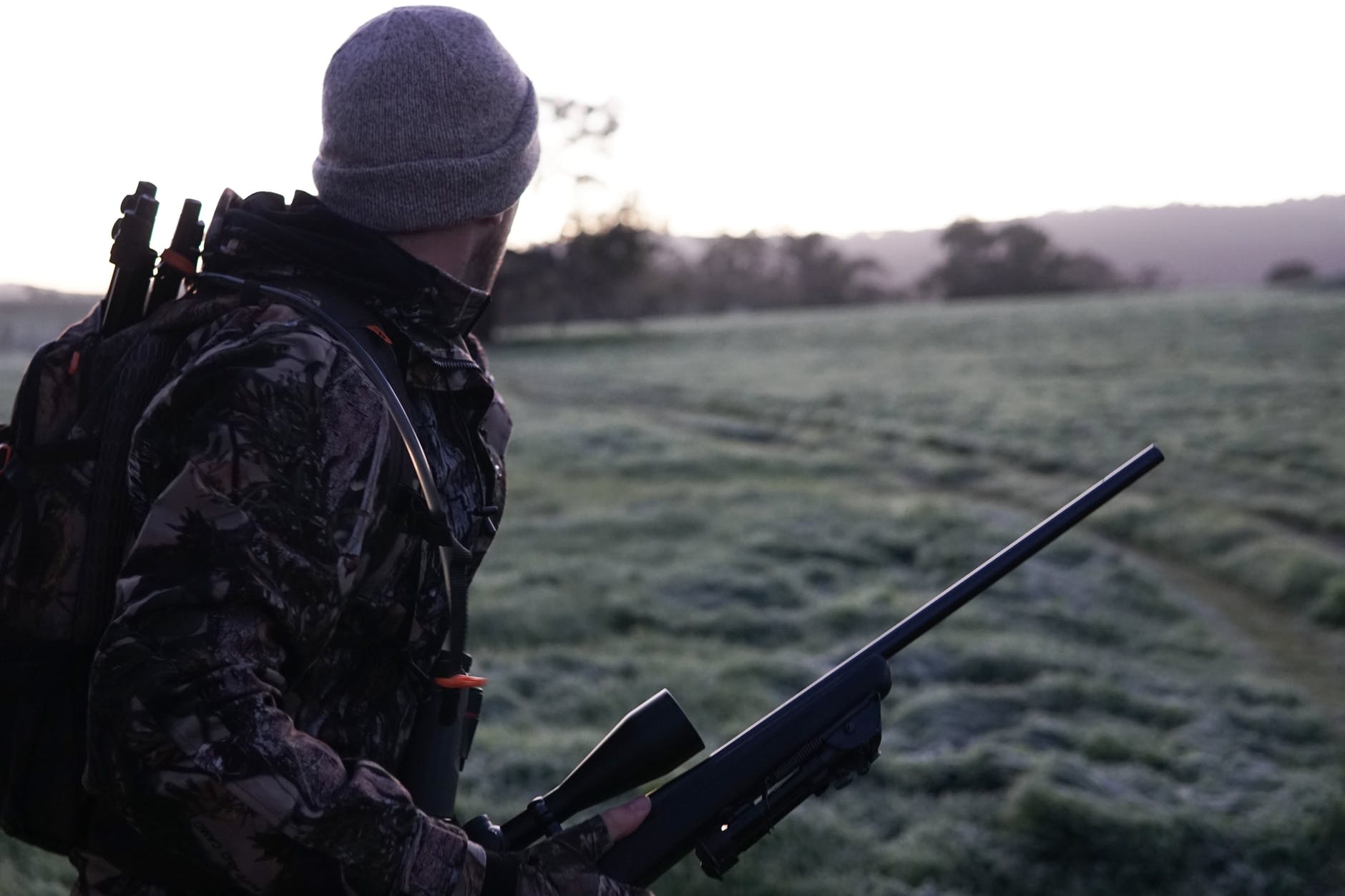 Scent Killer or Scent Control
Protect yourself from being attacked or identified by animals by using a scent killer or scent controller.
Rangefinder
A rangefinder will help you determine how far you are from your target. It allows you to get an accurate shot even from a long distance.
Knife
A hunting knife can come in handy, such as when you need to cut ropes or branches and when you are field dressing and skinning.
You can choose between a small pocket knife and a fixed blade knife that can perform multiple functions.
Hunting Gun
Shotguns are good, but rifles are the best choice for long-range shooting – which is what a hunter does.
Spend some time choosing your hunting rifle because you need one that guarantees quality shots. Study your options well and ask an expert to help you out.
According to seasoned hunters, the following rifles are ideal for hunting:
.243 caliber
.279 caliber
.30-.60 caliber
If you want durable, long-lasting rifles, go for the .270 caliber or .30-.60 caliber variety.
Ensure that your rifle fits you, as this can significantly impact your aim. Use the right stock for your hunting rifle.
The stock is that part of your rifle that gives structural support and allows you to keep your gun firmly in place so you can easily and steadily aim with better, close to perfect accuracy. It conforms to your body so you can control it more efficiently. It also supports the barrel and action of your gun.
Common materials that make up a rifle stock include fiberglass, wood, and plastic. You can choose from various stock styles, so you'll have multiple options for finding a shape that fits your rifle.
Aside from style, rifle stocks should also be chosen according to functionality and ergonomic characteristics. GRS Rifle Stocks are considered some of the most ergonomic in the industry.
Remember: if your rifle does not have a stock, it is basically just a handgun and won't serve you well when hunting.
Finally, take care of your rifle by placing it inside a firearms case when not in use. This will keep the rifle moisture-free.
Follow the suggestions above if you want to ensure the safety and success of your first hunting trip. However, before purchasing your hunting gear, consult with a professional hunter or hunting guide first.
About the Author
Maren McReynolds is the Content Marketing Director ofBlack Mountain Outfitters, a company that offers world-class guided hunts in New Mexico, Arizona, and South Dakota. When not working, she spends time swimming with her two kids and giving back to the community.