Posted by Cici Tim on Jun 17th 2022
Review of the Gatorz Wraptor - Brown Polarized, Green Mirror Sunglasses
These sunglasses are easy to adjust and fit better than any other sunglasses I own. I just wish the lenses were a bit taller.
Where To Buy the Gatorz Wraptor - Brown Polarize, Green Mirror Sunglasses:
You can buy the Gatorz Wraptor black sunglasses from their website here.
First Impressions of the Gatorz Wraptor - Brown Polarize, Green Mirror Sunglasses
The sunglasses came in a black box. I took them out of the box and saw that the box was really nice. Plus, there was a black-on-black American flag which made it look elegant.
The barcode and SKU on the end of the box help you identify your glasses. With a little pressure from your thumbnail, you can get the lid open. Inside the box, you will find instructions for proper fit and specifications on your glasses. You will also find a Gatorz eyewear sticker to apply to your favorite piece of equipment.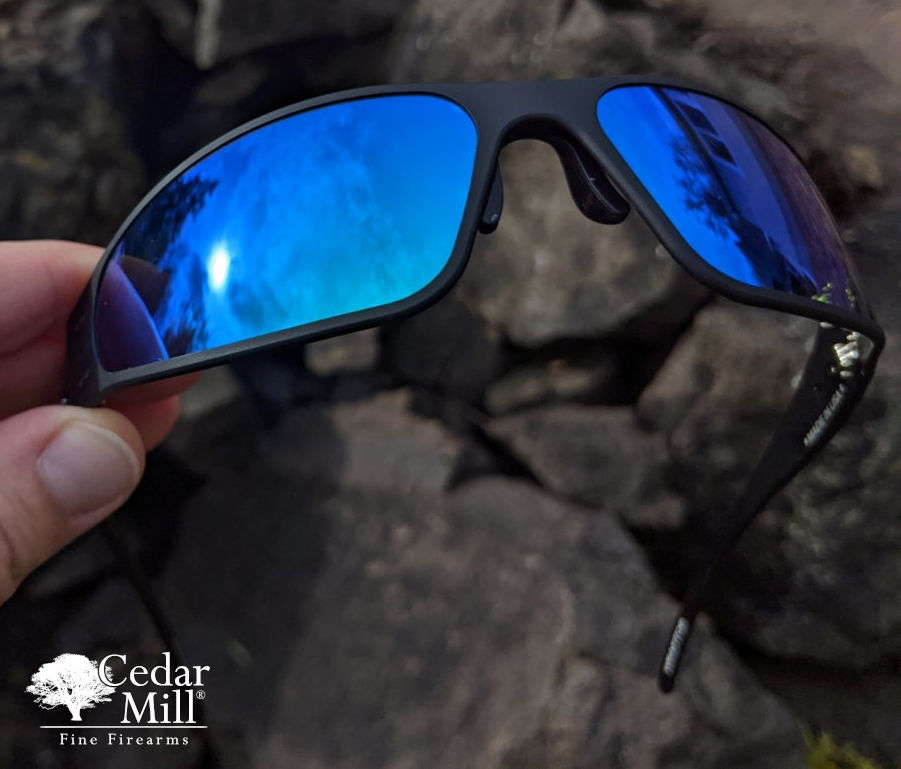 The eyeglasses come inside a gray-on-black, dirty American flag style, soft bag. When you pull the glasses out, you can see that they have less depth than traditional plastic frame sunglasses. The green mirror in the lens is lovely, and a small polarized sticker on the outside of the frame indicates that you're wearing polarized glasses. The hinges are a little stiff, as they tend to be on most sunglasses.
The sunglasses fit me well and the lenses are clear. They are snug but not too tight. The sunglasses have a bluish-green tint, but when you look at them from the inside, they are brown. These sunglasses are more comfortable than any other sunglasses I have worn.
Installation and setup of the Gatorz Wraptor - Brown Polarize, Green Mirror Sunglasses
The sunglasses are easy to adjust. The frame is made of aluminum, which makes it easy to bend. You can adjust the nosepiece and the temples to make them fit well.
Specs of the Gatorz Wraptor - Brown Polarize, Green Mirror Sunglasses
These sunglasses are 100% American made. They come with a lifetime frame warranty. The company offers military, veteran, and first responder discounts on their website. Hassle-free returns are available so that you can find the perfect sunglass.The thin temples on these sunglasses are designed to fit under helmets and ear protection. This is important when you are hunting or shooting, because you will often be wearing ear protection which do not fit well around most sunglasses.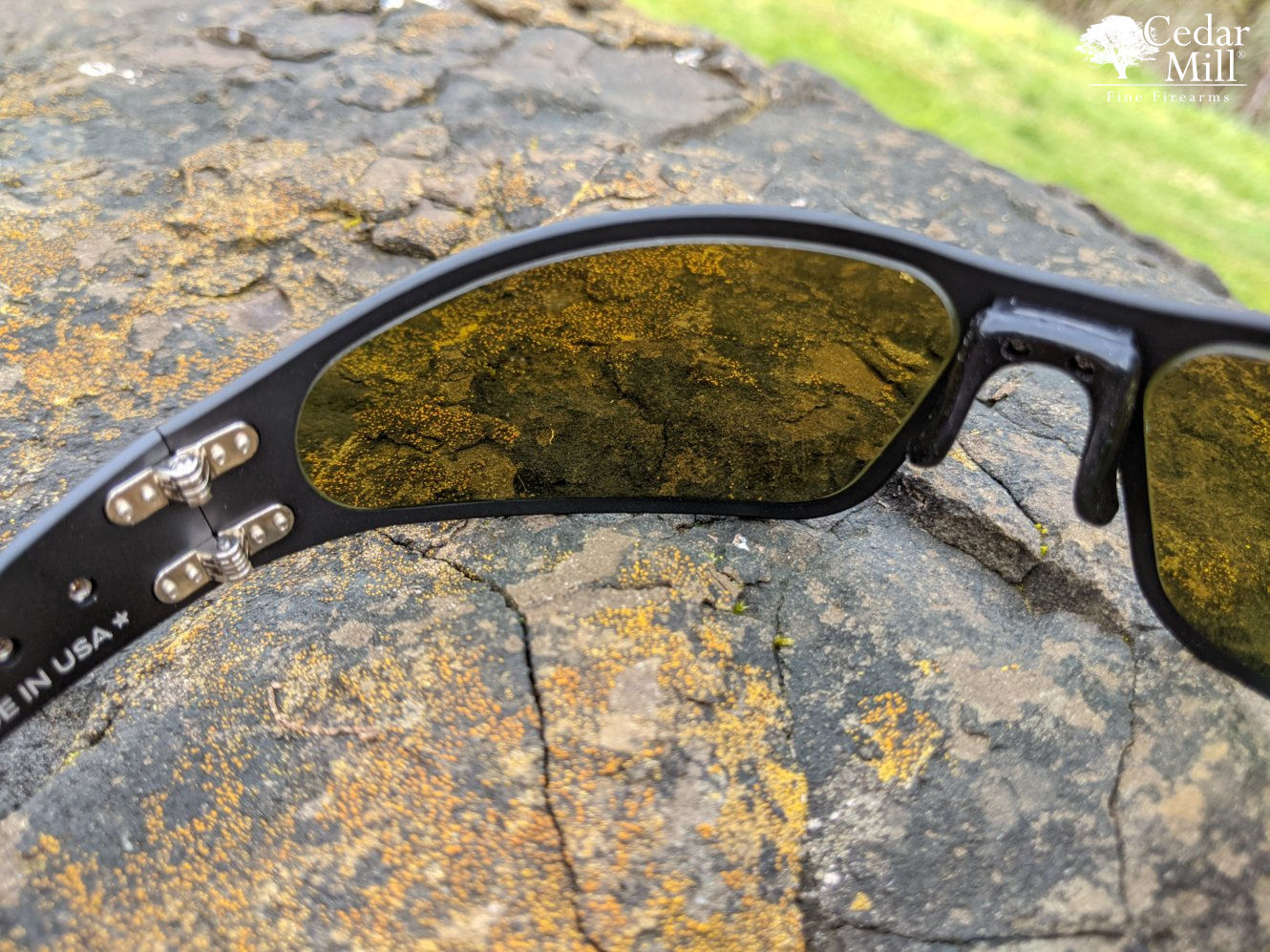 The impact-resistant polycarbonate lenses are, of course, polarized, lightweight, and come inside a durable aerospace-grade aluminum frame that is fully adjustable including the nosepiece. It's a novel idea to have a sunglass that you can bend like corrective eyewear, into a position that fits your face perfectly.
The hinge on the frame or the frame width is 142 millimeters, the frame height is 38 millimeters, the nosepiece is only 18.3 millimeters, while the width of the nose piece is adjustable, goes up to 25.5 millimeters. The temple to temple adjustment is 129 millimeters which leaves a pretty small footprint for wraparound sunglasses. You can get your lenses in smoke, clear, rose, brown OPZ optimized polarized, and infernal photochromatic.
You can get the frame in black, brown, or gunmetal. You can put different lenses inside the frame, including ANSIZ 87.1 mil-spec ballistic glass. People who work in shooting, outdoors, and even OSHA work environments know the importance of ANSIZ 87.1 rating. People who work in the military field are familiar with ballistic lens PFR 32432, clause 4.8.4 ballistic fragmentation protection. The impact of the glass was tested to see if they would break if hit by a .15 caliber projectile traveling at speeds between 700 and 725 feet per second. The glass did not crack, shatter, or dislodge.
Field Test of the Gatorz Wraptor - Brown Polarize, Green Mirror Sunglasses
Even though these lenses are green, the other side is brown or amber. Brown polarization helps to see things like warning signs and earth tones better. You can see things like fur on elk and deer better when hunting with these lenses too.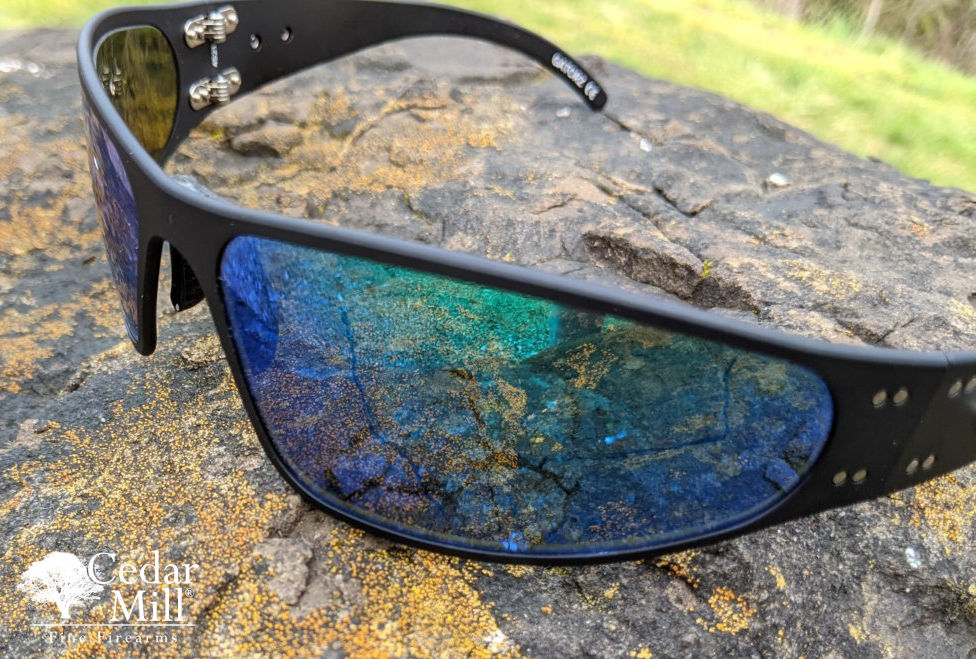 The lenses in these sunglasses are quite dark, which is perfect for working in bright environments. They are also brown polarized, which means they work well in shady or cloudy weather conditions. I find this to be common in the Pacific Northwest. Going from a bright environment to a dark environment is hardly noticeable, and they can be worn inside and outside most of the time.These sunglasses help you see details better. The high contrast and color enhancement makes it easier to see things that are light brown or yellow, like the sky or trees.
Pro's of the Gatorz Wraptor - Brown Polarize, Green Mirror Sunglasses
The biggest benefits of these sunglasses are that they are easy to use and adjust, and they fit tightly against your face. This means that they won't fall off easily.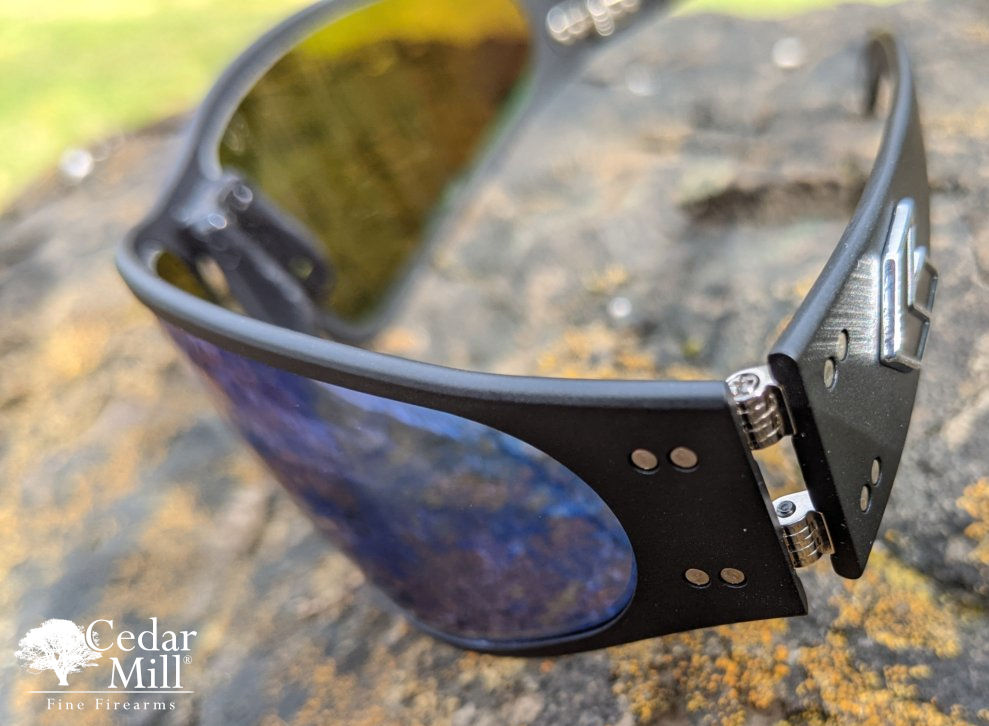 The wrap-around feature and easy temple adjustments make them fit snugly. I don't have to worry that they will fall off during strenuous activities or that I'll be irritated by bitter winds. The green mirror lens looks very sharp, especially when set against the black frames.
Con's of the Gatorz Wraptor - Brown Polarize, Green Mirror Sunglasses
The bezel is thin, so it's easy for sunlight to sneak behind the glass or reflect off your cheeks. This can be distracting if you're trying to concentrate or if you need to be attentive in a particular situation.
Final Thoughts on the Gatorz Wraptor - Brown Polarize, Green Mirror Sunglasses
I am very pleased with the sunglasses. They look great, perform well, and fit nicely. They are made in America and have a full lifetime warranty. I know that I have a quality product that will always be backed if I have any problems. The clarity of the lens is superb and the subtle light adjustments make it an excellent sunglass to use while hunting. The wraparound feature and snug fit to my face help prevent gases from sneaking behind the lens and irritating my eyes as I shoot my SAGA or AK-47.
The thin temples on these glasses fit well behind earmuffs and they will protect my hearing while I am shooting. Even though their primary goal is to protect my eyesight, I like having full wraparound sunglasses. These are some of the best sunglasses I own.