Posted by Cici Tim on Jul 15th 2022
Keep your gun safe out of sight!
The speakeasy wall vault is a great spot to store your primary defense gun. It is safe and out of sight.
Where To Buy the Metal Art of Wisconsin Speakeasy Wall Vault:
You can buy the speakeasy walls or art on the Metal Art of Wisconsin website by clicking here
I was taken back by the revelation that this wall safe was rather large. This sample was supplied by Metal Art of Wisconsin post SHOT SHOW 2022. I had the opportunity to visit their booth at the end of the week at the show. After looking over what they had, I admired the high quality and attention to detail that they demonstrated in their products. They have vaults, speakeasies, and other hidden furniture, as well as 3d metal art butcher blocks, carbon fiber vaults, metal flags, first responder flags, and a variety of other classic furniture and artwork pieces suitable for the modern outdoorsman, hunter, officer, veteran or first responder.
Installation and setup of the Metal Art of Wisconsin Speakeasy Wall Vault
The installation and configuration were a challenge. The light metal does not add much weight, but there is a considerable amount of wood used in its construction. The quality is excellent, and the backing is substantial.
The instructions were straightforward, and it simply said to hang the wall vault in a similar fashion as any other kitchen cabinet, leading me to a long list of YouTube videos on how to hang kitchen cabinets. The procedure is not difficult at all and far easier than they lead you to believe. Simply ensure that you securely attach the vault to studs or properly into the wall to prevent the vault from falling down.
Aside from using the appropriate anchors and screws, mounting this wall vault is not overly difficult. I used four - three-inch screws in this example, and almost all of them were driven into studs on the first try. Only one of the screws initially missed a stud that I had to redrill a quarter-inch to the left in order for it to connect properly. The wall vault was stable, secure, and simple to utilize after it was properly installed.
Using a level is important when attaching the vault to the wall, and having someone assist you is also useful. I was able to stack the wall vault on a rolling cabinet before propping it up with some books, allowing me to avoid having to support it when I put the first screw in.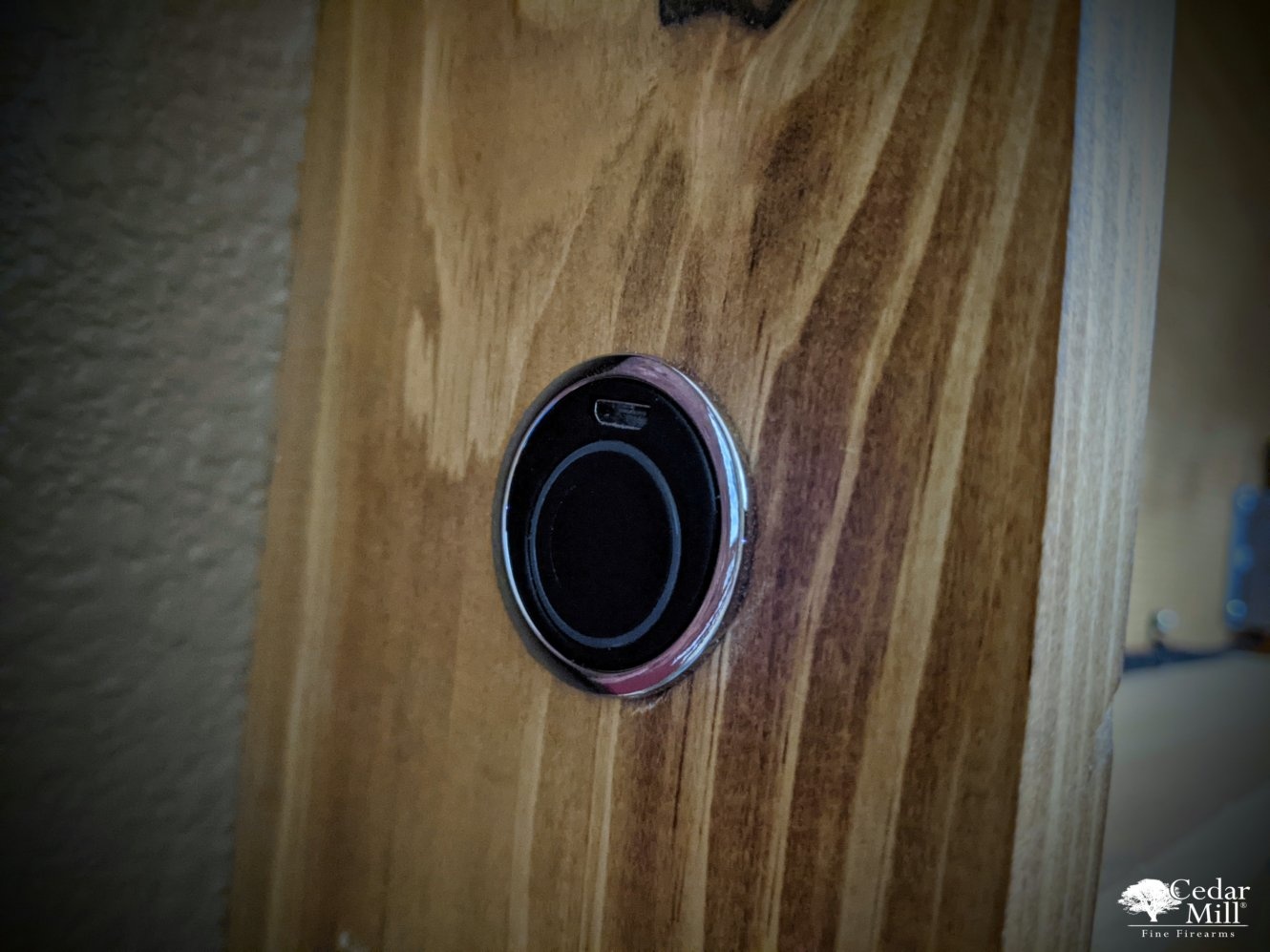 When I started installing screws on the adjacent side, it looked like I would have no problems holding one end while using the level to guarantee that the wall vault was straight. Once I was happy with the alignment, I applied another screw on the other side and double-checked my level.
The History of Metal Art of Wisconsin
I was very intrigued to learn that despite the fact that there are several businesses in this industry, Metal Art of Wisconsin is one of the first, and you can check it out on their website. They've been on Fox News, National Report, and ABC among other news outlets across the country. When it comes to American flag wall vaults, they were the industry's pioneers. Metal Art of Wisconsin was the original and has established a niche market based on its innovation.
The demand for gun safes is on the rise, as evidenced by the fact that Amazon has a category dedicated to them. Metal Art of Wisconsin was a father-and-son operation that began in a two-car garage in Manitowoc, Wisconsin, as a side project. When their Instagram photos went viral with over a million views, they were just having fun! Since then, they've had their work exhibited across the country on various news networks and charity initiatives.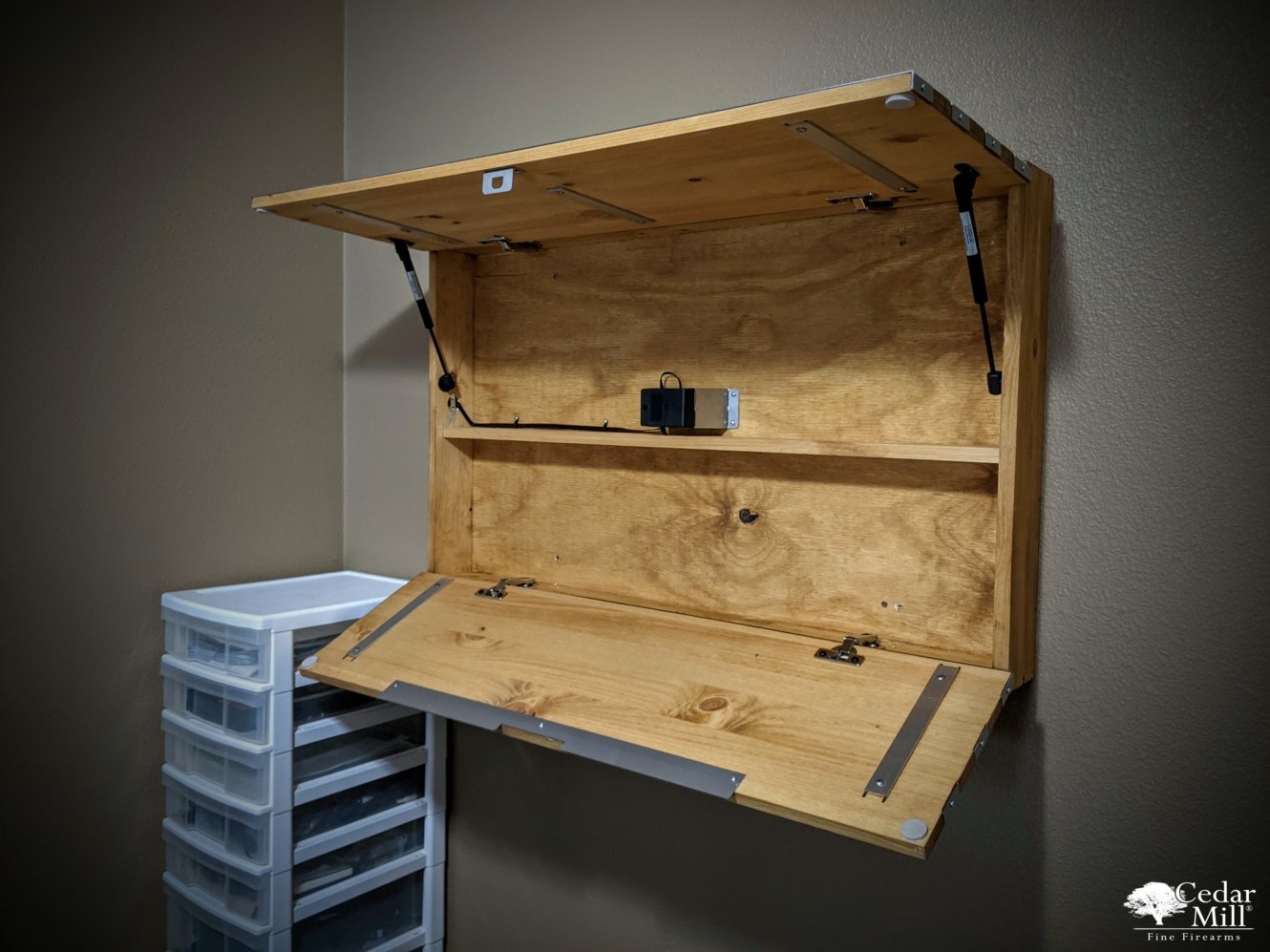 Flags of fortitude was a project dedicated to America's heroes, including soldiers, law enforcement personnel, front-line health workers, teachers, and volunteers. The objective of flags of fortitude is to give flags to people who have been selected on the www.flagsoffortune.com secondary website. Metal Art of Wisconsin was born and raised in the United States and continues to support American values.
Specs of the Metal Art of Wisconsin Speakeasy Wall Vault
The Speakeasy Wall Vault comes in three different sizes: small (23" x 16"), medium (34" x 23"), and large (41" x 25"). Locking systems, fingerprint identification, infrared scanning, and key entry are all available. Gas shocks can be added if you want to use them. There are a variety of flag inlay options to choose from.
As you can see, I have a stainless steel flag, but you may get a green line, basic polished, exotic flame, or about a half-dozen different types of flags. You may even choose your own text and laser engraving with a personalized steel photo plaque. Simply email them your picture along with the order number to sublimate or print it directly onto a polished steel plaque that may be displayed next to the flag.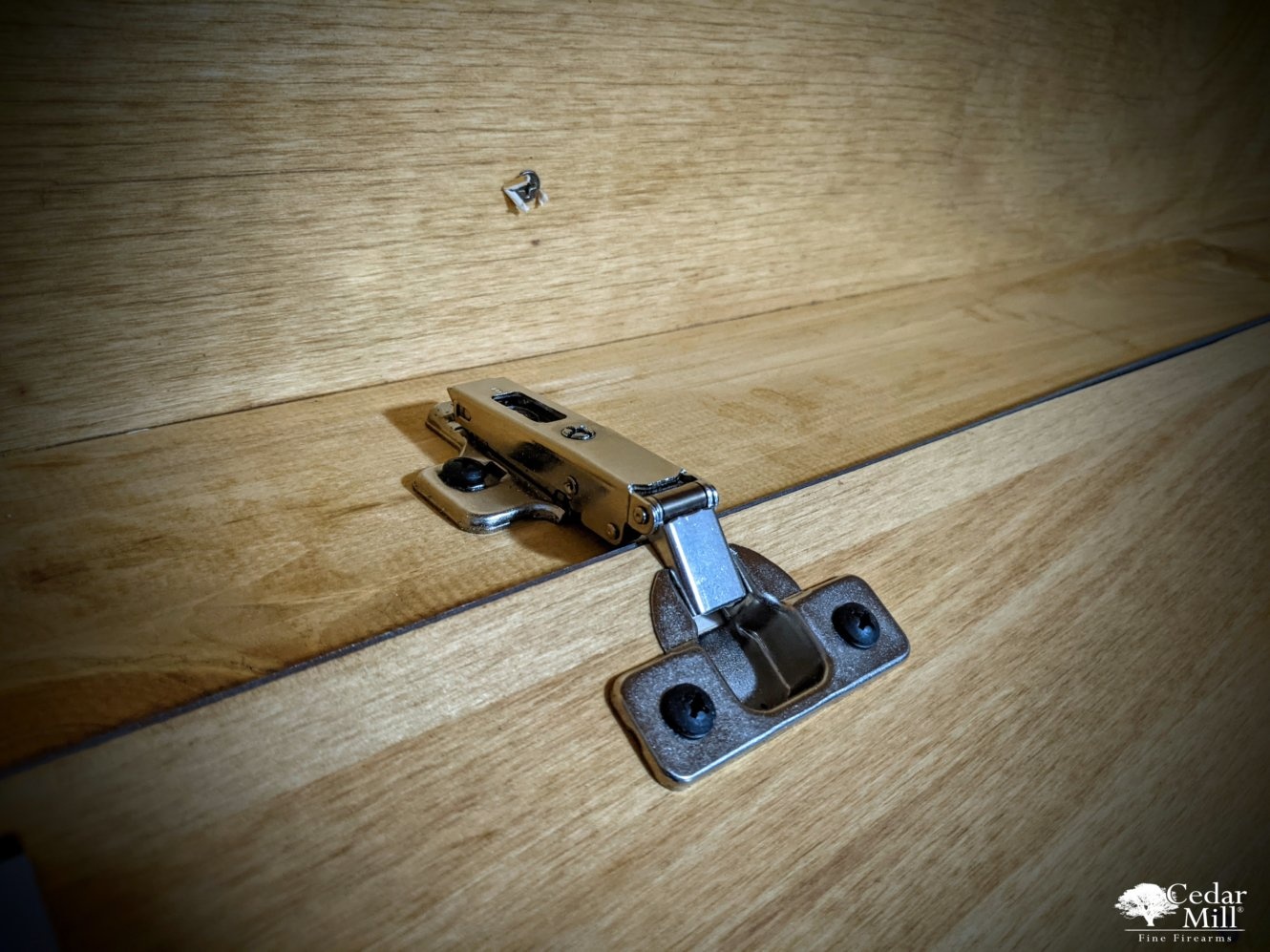 The American flag is made of 16 gauge cold rolled mild steel and is then ground, polished, and covered with three coats of gleaming clear finish. This gives it a smooth, professional look while also protecting the steel from corrosion and rust. These wall safes and cabinets are made in Wisconsin entirely by hand. A company that is proud to manufacture in the United States.
Pro's of the Metal Art of Wisconsin Speakeasy Wall Vault
The Speakeasy Flag Vault comes with a biometric push-button activated lock. The flag is released from the center when you touch the button. Gas struts at the top aid in opening and the bottom dangles freely. This provides plenty of room to work because of its huge 40 by 24-inch area. It allows you to store a variety of weapons, including rifles, shotguns, and pistols. When it comes to adding long firearms, there is a limitation.
Firearms such as carbines and shotguns, as well as handguns, are examples of weapons that would fit in a wall safe. The two halves have plenty of space, wherein you may mount guns on top and whiskey on the bottom end, or vice versa. You may also use both halves to store your alcohol collection or just utilize the entire vault to showcase your collectibles. For my house, the wall vault works as backup storage for my backup weapons in case I am ever attacked by an armed robber.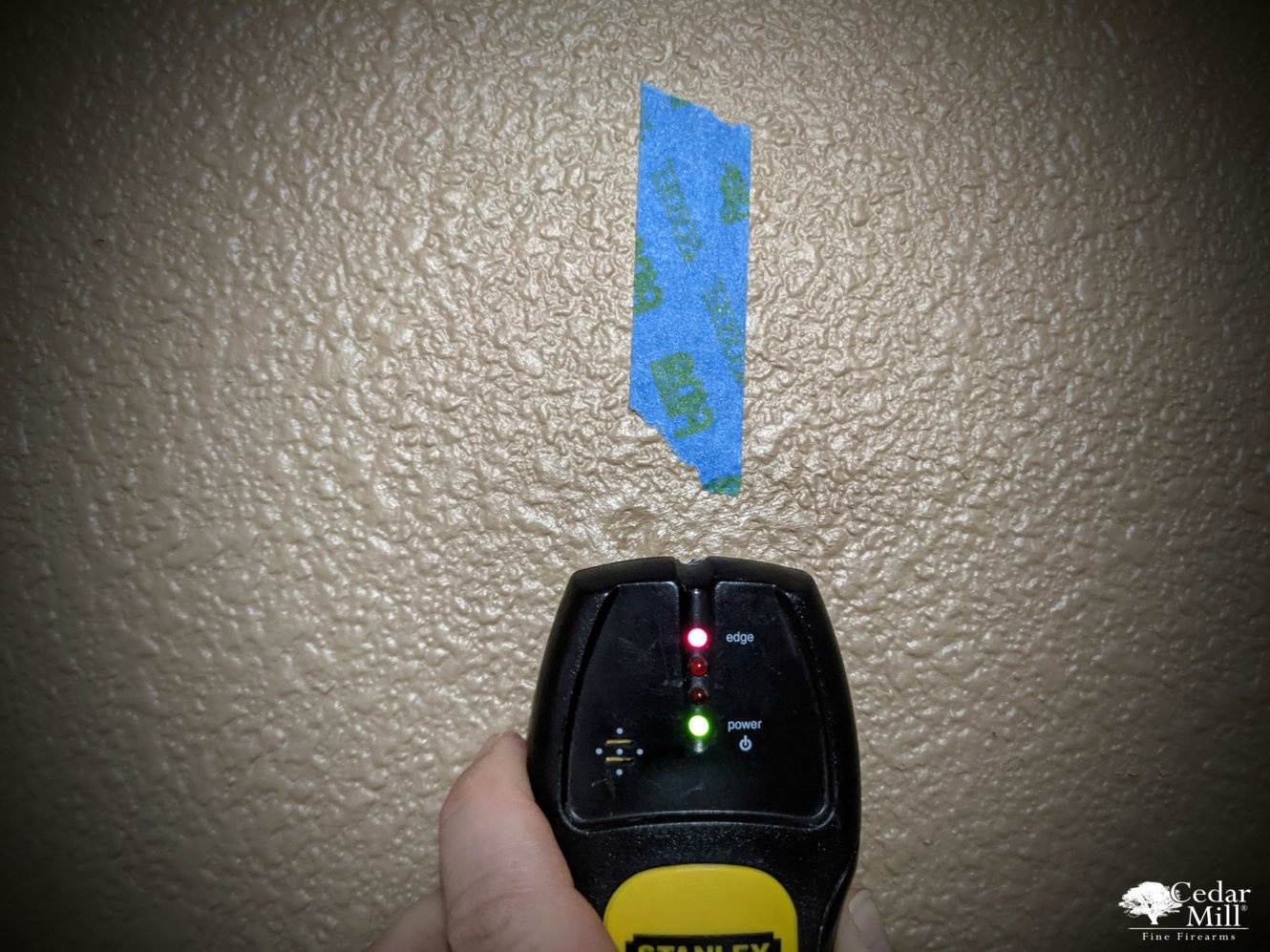 It's simple to access the contents of this vault. The wall vault is simple to install and pleasant to look at. At first sight, the sturdy metal construction and triple clear coat lamination over it will help to extend its life span, while the light yet attractive stain on the wood adds a sophisticated, bright, and professional air about it.
The cushions on each corner of the lid assist in closing the safe without a knock or clank, and the gas struts are set for the weight of the lid. To effectively close the wall safe, you must apply firm but not overly strong pressure. The overlapping lip design allows you to open up top before bottom to assist keep the bottom from flying open when you unlock it.
As shown in the image, there is a micro USB slot located above the fingerprint reader. This video will demonstrate how to use a series of USB keys to control access to the safe. You can have an all-access key, as well as manual keys which can be disabled if one is lost. This port can be used to charge the locking mechanism if the batteries die. This is a great feature to prevent you from being locked out. Besides USB keys, you can use fingerprints to restrict access. To get a program guide, you can always contact Metal Art of Wisconsin
Con's of the Metal Art of Wisconsin Speakeasy Wall Vault
I was a little disappointed that each half came with just one piece of solid Polyurethane foam, being a fan of vaults, safes, cases, and anything else I can stuff custom foam in. I'm not a fan of having to cut foam, it makes me impatient and the resulting ugly cut-out is something I'd much rather avoid in the first place. This implies I must take my time and be careful when using the Speakeasy Wall Vault.
Metal Art of Wisconsin does offer replacement foam for a small price. If you choose to install a metal pegboard, the wall vault can be ordered without foam.
Final Thoughts on the Metal Art of Wisconsin Speakeasy Wall Vault
I'm a big fan of this wall vault. The design, beauty, and simplicity of use are amazing. The wall vault is not only a great place to store your backup self-defense weapons, but it also looks like a beautiful piece of art that you can be proud to display. The vault is simple to use. All you have to know is where the touch button is. It opens up smoothly, shuts securely, and works properly. The foam is simple to replace, the mounting is simple, and access is easy. I had already discovered several companies that would create custom EVA foam inserts after a quick web search. The wall safe was one of the simplest at-home improvements you could make. The outcomes speak for themselves, and this item is one that I'm not only proud to show off but also proud to own.