Posted by Jessica Koenes on Jan 7th 2022
When you're looking for the perfect firearm course, make sure it's one tailored to your needs. Ask questions like "What will I get out of this class?" and be realistic about what kind of improvement in shooting skills they offer.
The best way to learn about shooting and firearms is by taking a class. There are many different types of classes available, so you'll have no trouble finding one that suits your needs in terms of time commitment or level:
Firearm Training
Owning a firearm is a big responsibility. The first step in getting accurate and responsible is getting professionally trained by a certified instructor. But what should you be looking for when picking out a class? We've got you covered.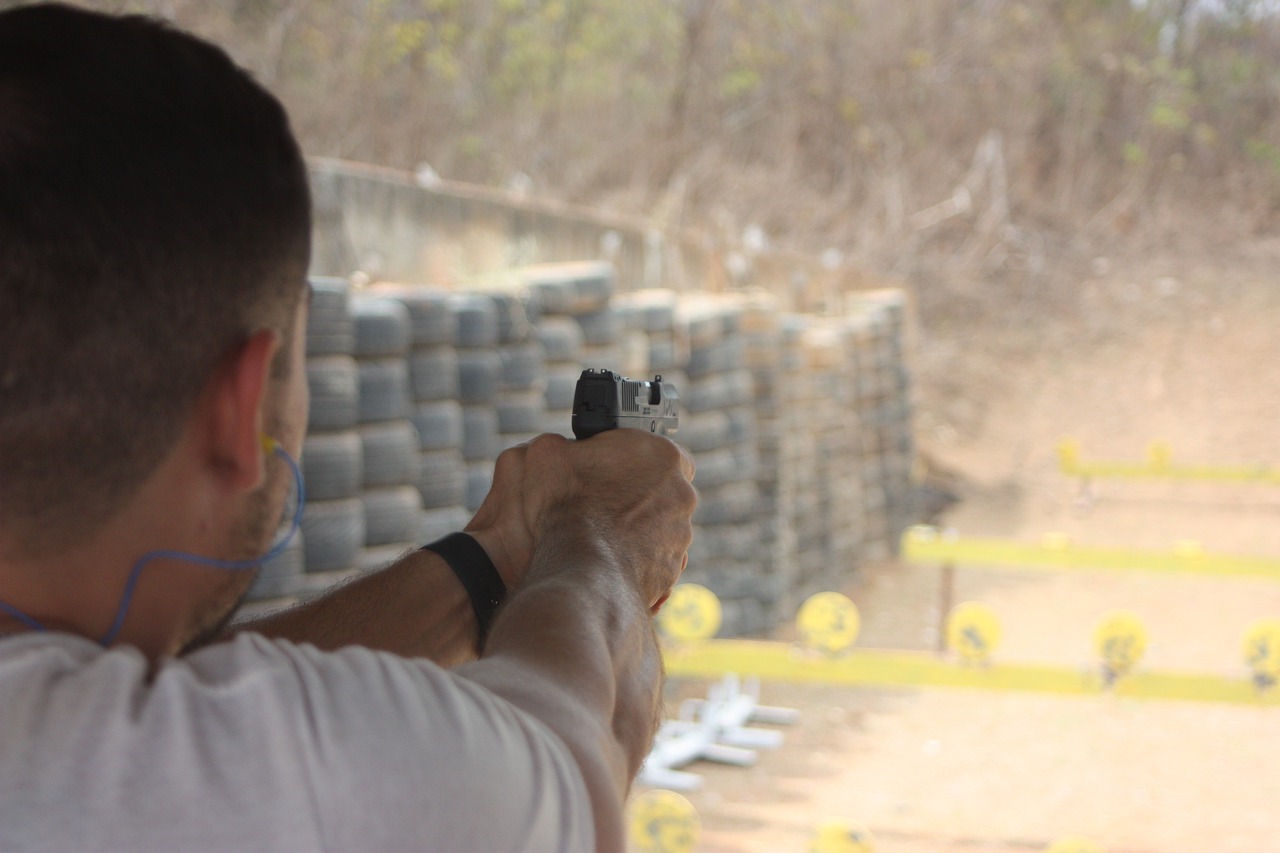 shooting by andrezin_ce from Pixabay
Why is Firearm Training Important
Firearms are only as effective as the person holding it. Without the proper training, you can be a danger to yourself and others around you. Gun training helps you use firearms in a way that makes them a helpful tool that is reliable and consistent. Plus, the proper training can help stop embarrassing situations when it comes to improper firearm protocols.
Consistency: All good things take practice. The more you practice, the better you will be. Shooting a firearm is difficult. There is a real knack to it. It is important to practice to become a safer, more consistent firearm handler, it doesn't matter if it is your first firearm or if it is just a new firearm to you. Practice makes perfect, and everyone could use the practice.
Protocols: There are some firearm basics that you just need to learn. The goal is to be safe whenever a firearm is present. Getting training helps you create helpful habits when it comes to shooting and when it comes to transitioning with a firearm. You will want to be informed on proper protocols so you can use your firearm to keep yourself safe and not put yourself or others in harm's way.
Firearm Experts: Why reinvent the wheel? There are people out there who are a wealth of knowledge with years of experience honing in their skills. From improving your form, your posture, your response to the recoil, a professional will show you the tricks and help make sure you are making the right habits when it comes to shooting a firearm.
How to Search for Firearm Training Near You
If you have the time and resources, a training course is highly recommended. They can teach you the proper stances, the safety protocols, they can show you tricks of the trade to even help with accuracy. With the right instructor who is trained specifically for new firearm owners, the process is excellent.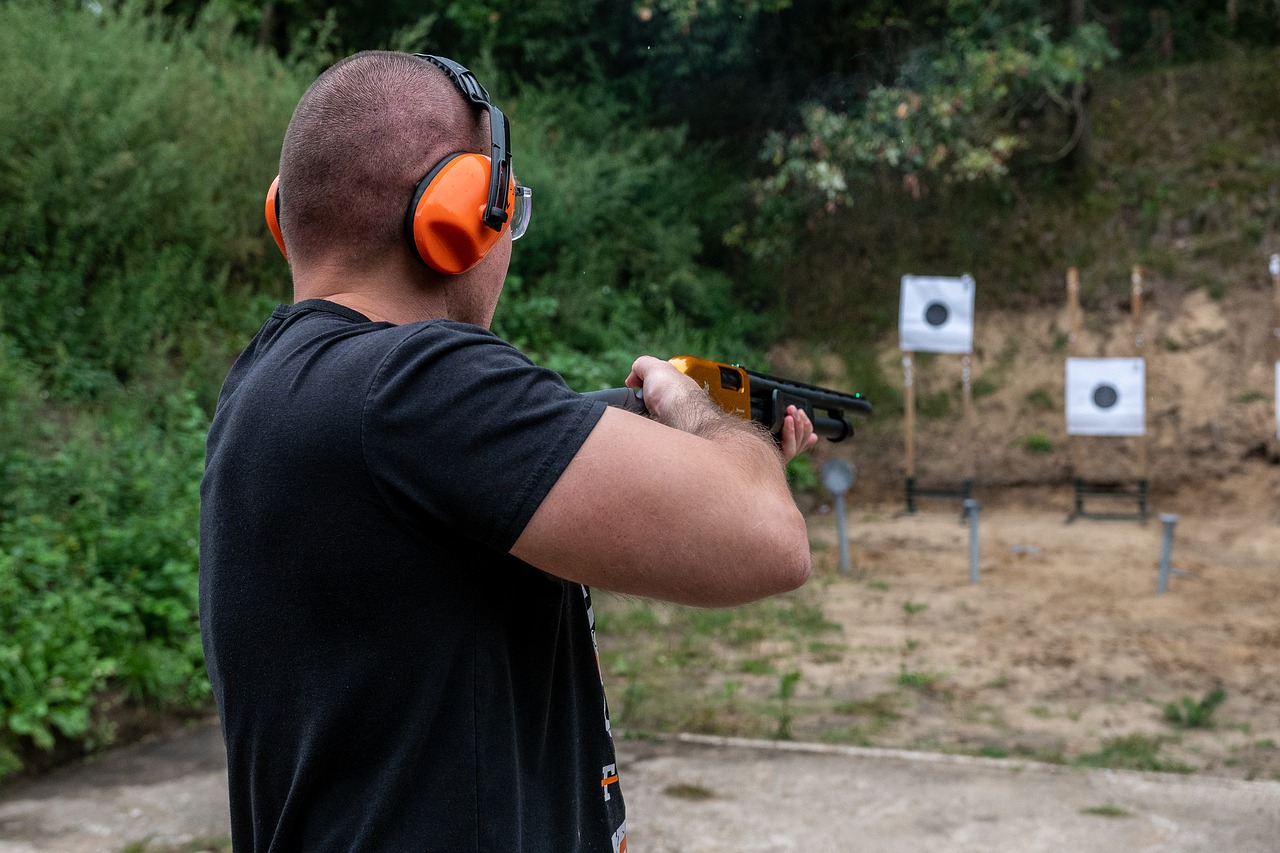 firearm by PiotrZakrzewski from Pixabay
Ways to Discover in Person Training
Word of Mouth: The best recommendation you can get is from someone who knows your local area. Ask around for suggestions. Who could you ask?

Local Gun Buddies
Local Gun Store
Local Sheriff's Office
Search Online: Digital resources are a great way to find out more about where to take firearm courses. When it comes to online searches, look at the reviews. Not only do you want to consider how many stars they have, but also look at how many people reviewed the firearm training.

Google the Search "Gun Training (Your City)"
Look on Yelp
Look through Online Firearm Magazines
Top Firearm Training that is Worth a Trip: If you have the time and resources, it is worth it to go travel to an excellent training course. You do not necessarily need to be trained in the town you live in.

International Tactical Training Seminars (Los Angeles)
All Safe Defense Systems (Orange County)
Online Firearm Training: Maybe you are interested in training, but can't find the right course? We have so much available to us for firearm training, it is just a click away. Here are some places you can get your training, without leaving your home.

Youtube: You can find a range of resources on Youtube. Some content will be about reviews or stunt focused, but there are really great courses out there about safety rules and the basics of how to hold a specific firearm.
ConcealedCarry.com Classes: This can take you through the basics of concealed carry if you are new to concealed carry.
NRA Basic Pistol Course: This is a wealth of information from vetted professionals. You can take a course through NRA Basic Pistol Course that takes approximately seven hours and will get you on the right track with everything you need to know about pistols as a beginner.
Chris Sajnog: This guy is the real deal. A retired SEAL Instructor who has a tried and true system of training in place.
Panteao: These courses are a bit more specific. This goes into ideas such as handgun drills or how to use tactical weapons. There are a wide range of resources if you sign up for Pantaeo. A great place to start is with Handgun 101, Part 1.
Conclusion
Firearms are awesome. They can help keep you safe, provide food, and give you a community. The best way to own a firearm is to be responsible. You have or are considering investing finances into purchasing a gun and the ammunition that goes with it. Why not make sure you do it the right way and get the training needed to ensure the weapon can be used effectively.
References:
https://www.pewpewtactical.com/gun-training-how-to-choose-your-first-class/
https://proshotsrange.com/2020/07/06/3-reasons-gun-training-important-everyone/#:~:text=Practice%20is%20important%20for%20everyone,that%20is%20new%20to%20you.