Posted by Jessica Koenes on Jun 10th 2022
There are a lot of things that go into shipping a firearm, especially if you're using the postal service. We'll tell you what requirements gun owners need to know about shipping any kind of firearm and whether or not they can legally do so!
Can I ship my firearm? What are the restrictions for shipping a gun and how do you go about it, legal process-wise.
The Shipping Age
Aww the joys of shipping. The excitement of seeing a UPS car pull up. The anticipation of checking your estimated delivery track. Who doesn't enjoy the excitement of a package on your front door? I mean. Things are difficult in our modern age, but the modernization of delivery of goods. Man, oh man. What a perk!
But can you purchase a firearm online and have it show up to your front step without leaving your house? Would USPS ship a firearm or deliver one?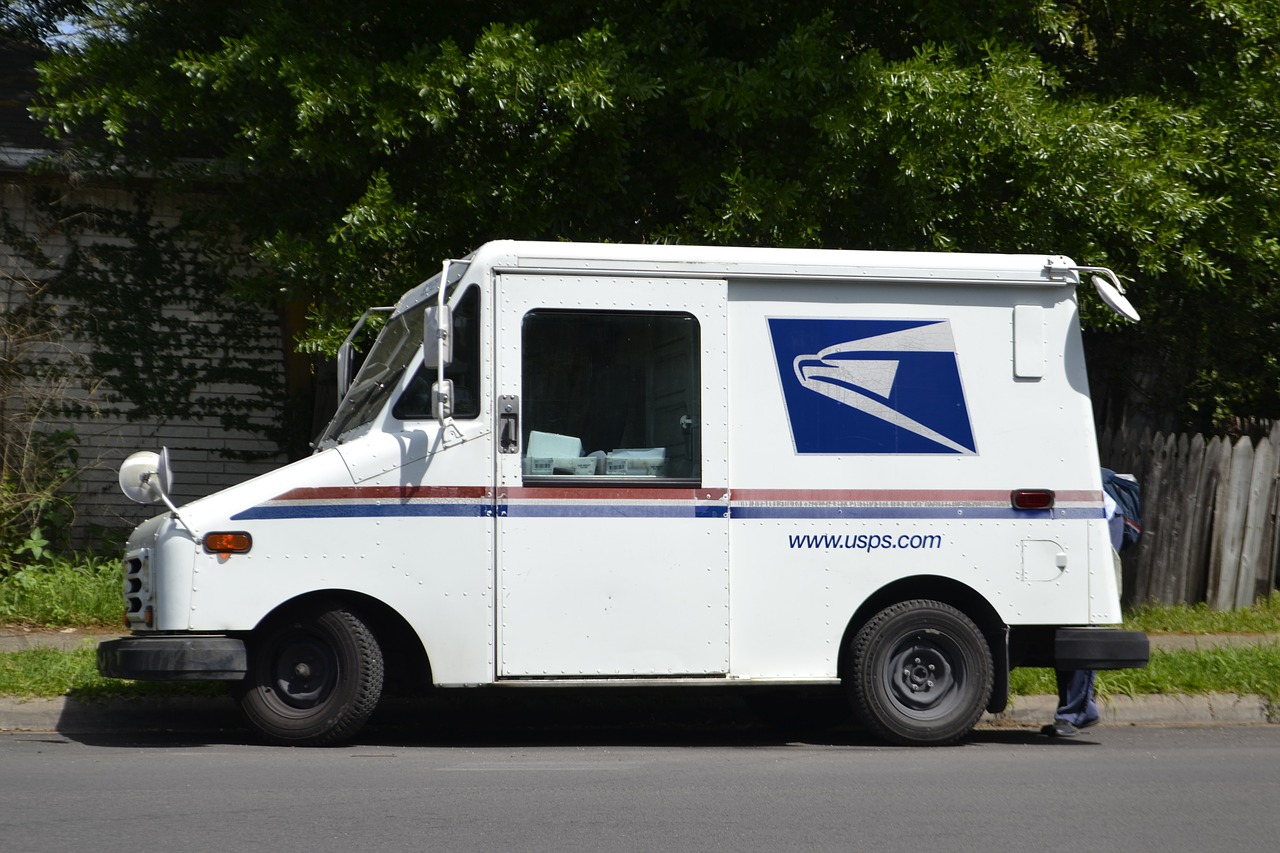 usps by ArtisticOperations from Pixabay
Will U.S. Mail (USPS) ship a firearm?
Regulations change over time. If you are looking to ship a firearm, make sure to do some recent research to make sure you are following regulations.
Are you a Federal Firearms Licensed individual (FFL)? If you are not, you cannot ship your firearm. If you are licensed, you want to make sure the person you are shipping to is licensed as well and in the same state as you. There are some regulations that need to be considered if you are looking to ship a firearm across state lines to another licensed individual. If you are not licensed, you can mail a long gun to yourself or an FFL.
As of now, some firearms can be shipped through the U.S. shipping system. You need to make sure you are considering the type of firearm you are looking to ship, however. Long guns, for the most part, are able to be shipped. Handguns or firearms that can be concealed, cannot be shipped by mail.
It is strongly encouraged that if you are mailing a long gun, that you do it in a way that is subtle so others cannot see that you are mailing a firearm. This helps prevent possible theft. It is also encouraged that you register your mail. You CANNOT mail handguns through USPS. You will want to look at shipping your handguns through common or contract carriers such as UPS or FedEx.
If you are considering shipping an antique firearm, you do not have to ship it to a licensed dealer. You may ship the firearm directly to the buyer and you want to ship it through a mailing provider. An antique firearm is designated as such by the ATF. "Claiming" your firearm is an antique is not sufficient.
Licensed for FFL Holder
Federal law requires the person who is receiving a firearm in the mail to have the right documentation in order. This is a big one. There are big consequences for distributing firearms to people who cannot legally own a gun. Some offenses, such as if you are not legally a US resident, will prohibit the ability to own a firearm. If the person who is looking to receive the firearm is not legally documented for owning a firearm, there can be large consequences for you as the sender.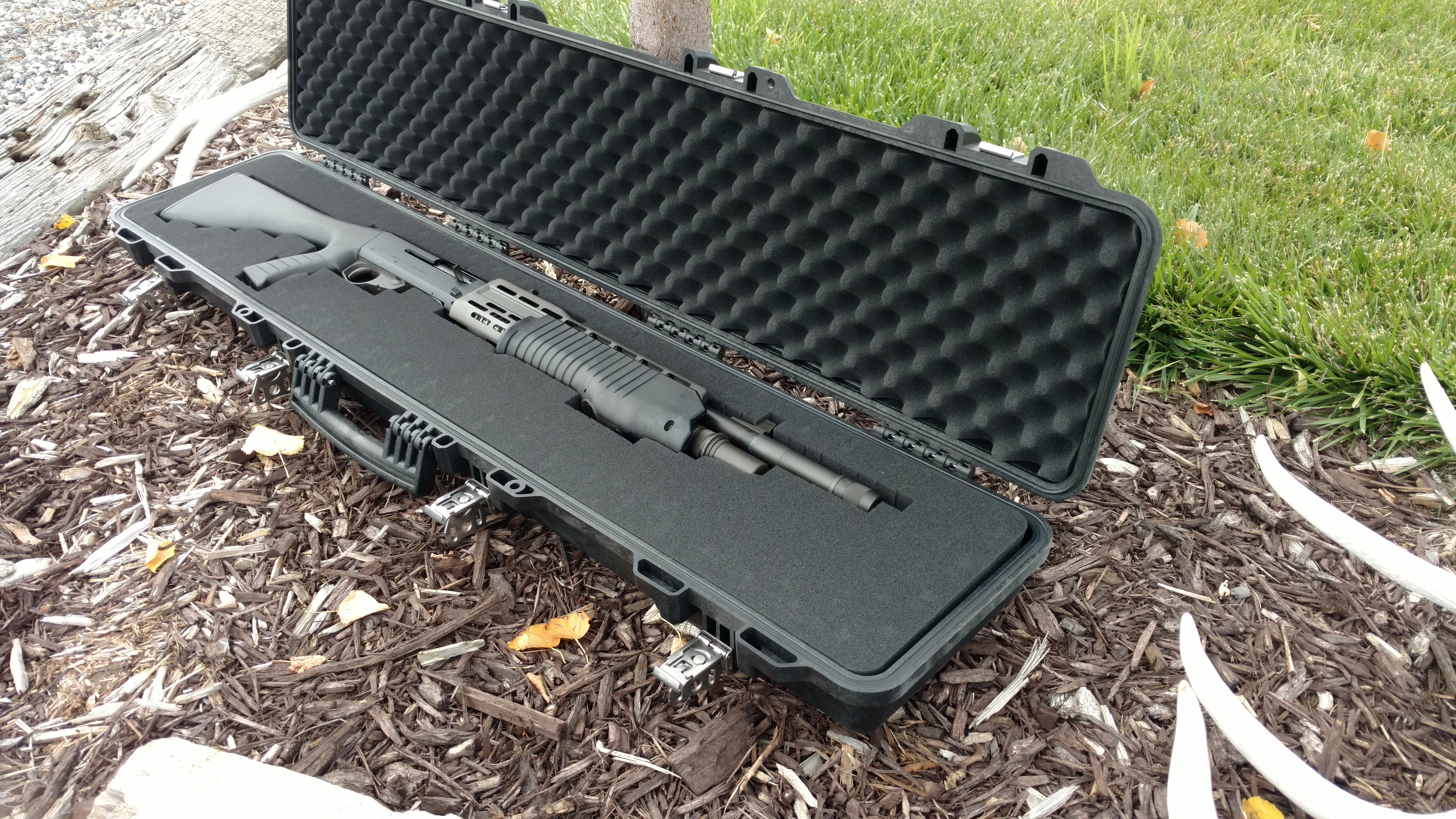 TSA Rifle Case by AJ Koenes from Cedar Mill Fine Firearms
The US Code that is focused on modern firearms is called the Commerce in Firearms and Ammunitions. It is also known as CFA. You can access this code online at http://www.access.gpo.gov/nara/cfr/waisidx_09/27cfr478_09.html . If you find yourself unsure, are uncomfortable with shipping a firearm and are concerned that you are not following the law, then consider going through a licensed dealer. You do not want to be at the wrong end of violating firearm regulations.
Common or Contract Carriers
You can ship a firearm by common or contract carrier. These are carriers such as UPS or FedEx. You still need to make sure the person who is receiving the package is a licensed FFL holder. It is actually illegal to ship any firearm to someone who is not licensed or an FFL. When you ship with a common or contract carrier, they must be contacted in advance and notified that the shipment contains a firearm. Carriers are NOT allowed to leave any identifying marks on your package that identify that the package contains a gun.
Shipping a Firearm to Yourself
You can ship a firearm to yourself. You could even ship a firearm to yourself in another state you are traveling to for gunting or competition purposes. If this is something you are interested in doing, just remember that long firearms can be shipped through USPS and handguns will need to go through a private carrier of some sort. You also will want to have your name on the package and make sure you are the one opening the package. It is illegal for other people to open up your firearm package with your name on it.
Shipping of Gun Parts, Air Guns, or Firearm Accessories
These are not as strict as firearms. You do not need to ship these to a licensed FFL holder. This is true for most gun parts or accessories. Every gun has one part that is considered the firearm. It is the part that has the serial number on it. This will need to be treated as a firearm and you cannot ship this as casually as an accessory.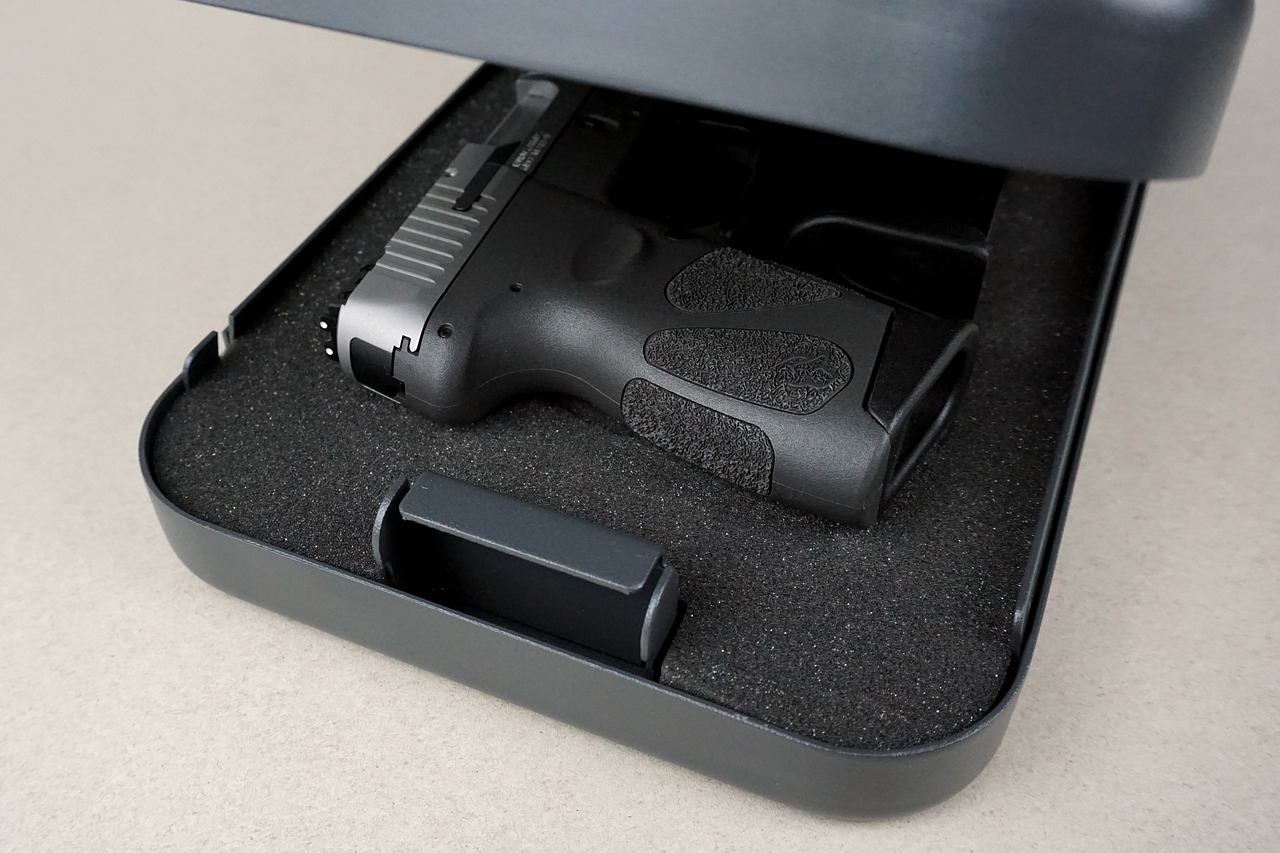 Guns by MikeGunner from Pixabay
Ammunition
Ship any ammunition separately from firearms. There is special labeling that is required for ammunition due to the explosive nature of its contents. Depending on the shipper, some shippers have strict regulations with shipping ammunition and treat it as a hazardous material when shipping. You should contact the carrier directly to find any specifications needed for shipping ammunition.
Conclusion
If you are looking to ship firearms frequently, you will want to be an FFL. If you are not licensed, you cannot ship your firearm to another person who is not licensed. If you are not FFL licensed you can only ship firearms to other FFL dealers.
If you are looking to ship a firearm to yourself, make sure to check the state regulations for the firearm you are shipping to.
When you ship a long firearm, you can ship it through USPS and make sure to not have any markings on it to help prevent vandalism or theft.
When shipping a handgun or concealable weapon, ship through a vendor and let them know it is a firearm in the package. They will not mark it, but you need to keep them informed.
References:
https://thefirearmfirm.com/certain-firearms-can-be-shipped-through-the-u-s-mail/
https://support.shippingeasy.com/hc/en-us/articles/4407009526299
https://support.gunbroker.com/hc/en-us/articles/222836508-Firearms-Shipping-Guide
http://www.access.gpo.gov/nara/cfr/waisidx_09/27cfr478_09.html